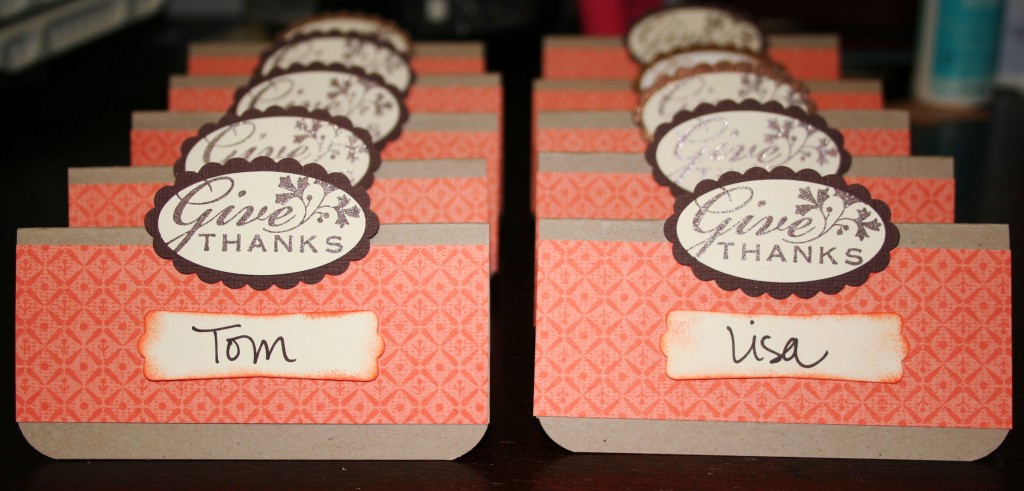 I made these quick and simple place cards last night. The base is a 4″x4″ square of kraft card stock, the corners trimmed with the Corner Rounder Punch. Then, I folded them in half and glued on a 4″ x 1 1/4″ strip of Holiday Bulk Buy DSP in this tangerine pattern.
I've been using Shimmer Paint a lot lately, and for this project, I created a sparkly Bronze Ink by mixing a couple drops of Chocolate Chip Reinker and Champagne Shimmer Paint. I mix them in an empty button container, then dab it onto my stamp with a Sponge Dauber.
For these place cards, I stamped "Give Thanks" from Holiday Best in the chocolate chip/shimmer paint and stamped it onto Very Vanilla card stock. Then, I punched it out using the Large Oval Punch and layered it onto Bronze Card Stock (Taste of Textiles, retired) that I punched with the Scallop Oval Punch. (Some of the ovals are matted onto textured chocolate chip card stock because I did not have enough Bronze.) The shimmer is hard to see but here is a close up view: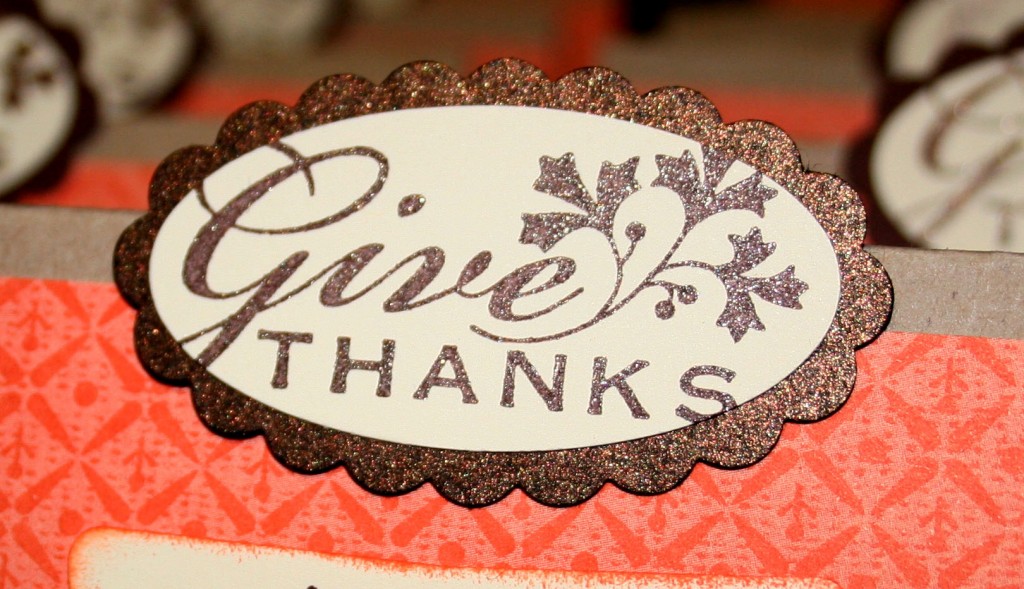 To finish off the cards, I wrote our names in a dark brown Sharpie on Very Vanilla card stock, punched out with the Modern Label Punch. I sponged Tangerine Tango ink around the edges with the Sponge Dauber and adhered them with mini glue dots.