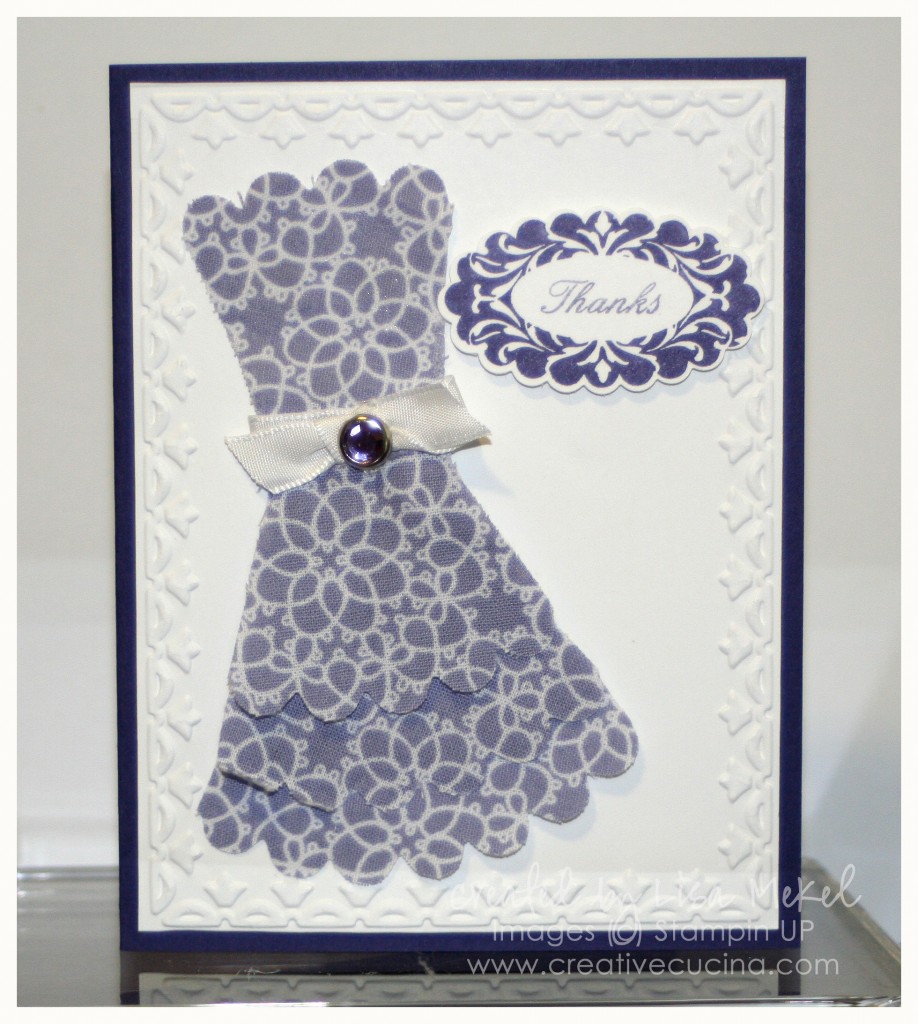 This is a twist on the scallop circle dress, usually made with paper and the Bigz Scallop Circle Die for the Big Shot. Here, I switched out the paper for Flirtatious Designer Fabric in the Wisteria Wonder/White pattern.
Directions: Cut the fabric using the Bigz Scallop Circle Die just as you would paper. Cut off scallops from each side, making sure you have 4 scallops on the top and 7 scallops at the bottom. Using the left over pieces, layer them on the dress where you would like the tiers to be, then trim off any excess scallops. I ended up with 5 scallops for one tier and 6 scallops for the second tier. Glue them to the dress with Glue Dots.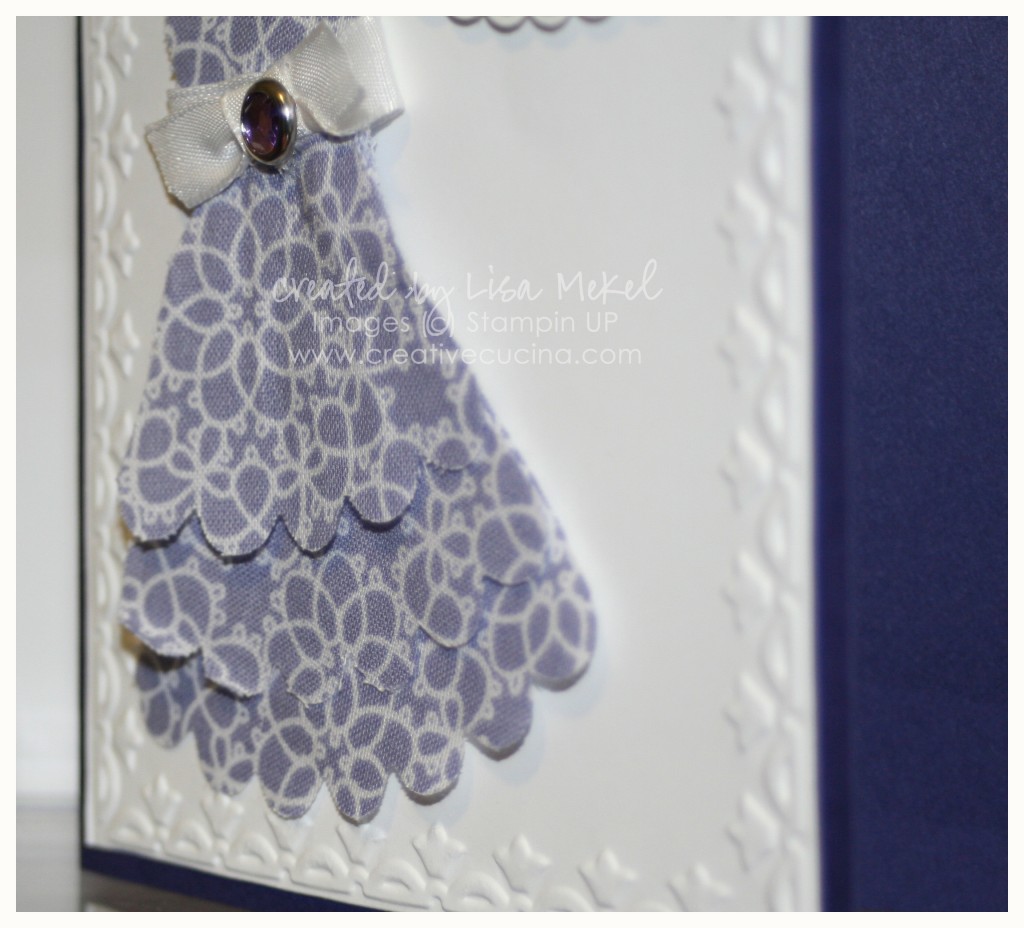 To make a belt, I took some 3/8″ White Taffeta Ribbon and tied it around the dress. Using the cropadile, I punched a hole through the ribbon and added a Ice Circle Rhinestone Brad. The dress is adhered to the base with SNAIL.
As for the rest of the card, I used Concord Crush for the base and Whisper White for the main layer. I used the Framed Tulips Embossing Folder to emboss the white layer.
The sentiment is from Perfect Punches, colored with Concord Crush Marker (outside) and Wisteria Wonder Marker (inside). I attached it to the card with stampin dimensionals.