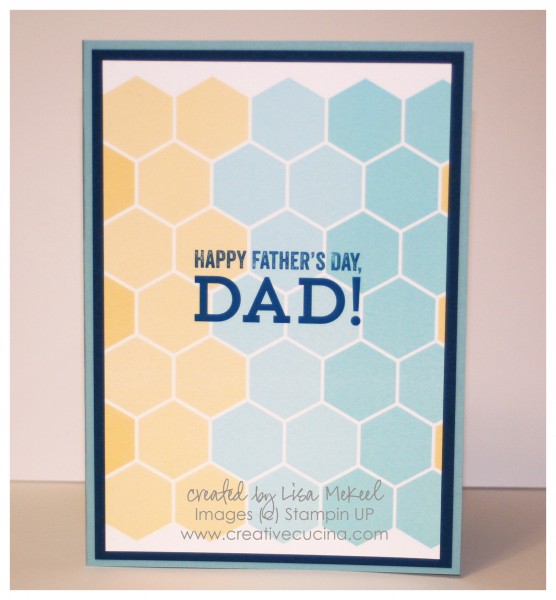 Here is another quick and easy card I made with My Digital Studio (MDS). The hexagon print is from Lemonade Stand Designer Kit. It comes exactly like this, with the colors shown. There is a recolor option, also, so you could make this any color you want.
The sentiment is from another download called All About Dad which is a cute "All About Dad" book.
For the card base, it's a 5″x7″ card using Baja Breeze and Midnight Muse, layered with my printed Whisper White top.