I used My Digital Studio (MDS) to create my son's birthday invitations, decorations, and thank you cards. I used the Under Construction Birthday Ensemble download. This first one is the invitation I decided on, but I also made a few other versions using the ensemble.
Here is another option for the construction theme invitation.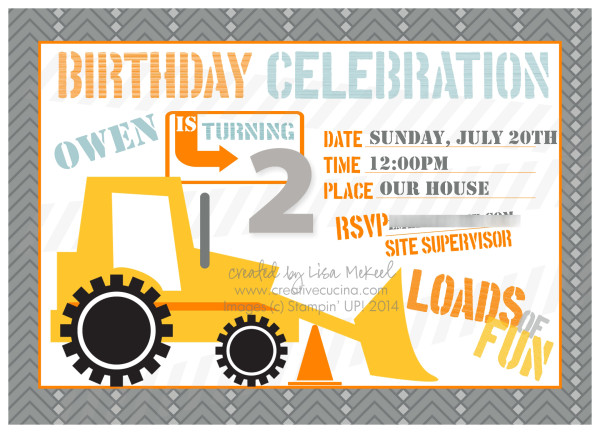 I made food labels in MDS also, printed on Soft Slate card stock. The font used was Stencil Std. We used trucks to hold the chips and snacks. I got many of the ideas on Pinterest.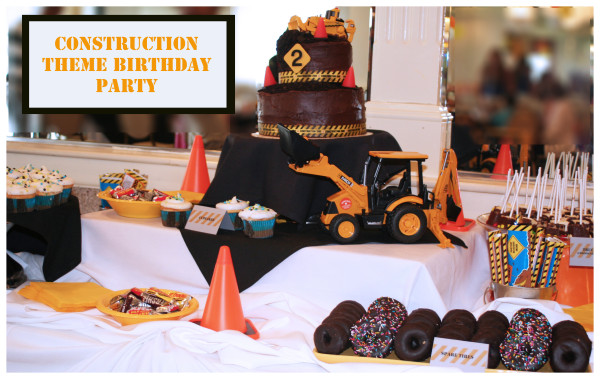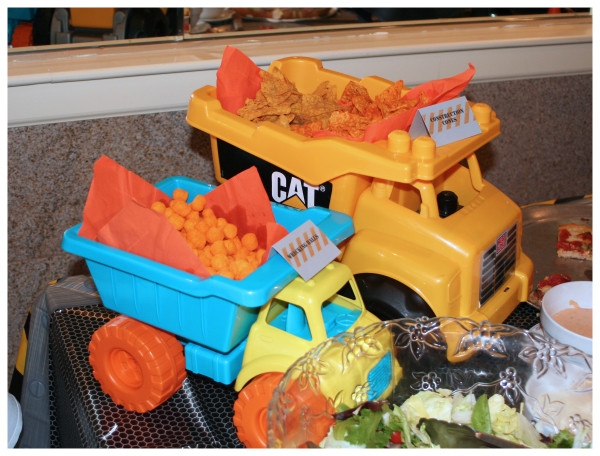 I jazzed up a banner I purchased by adding my son's name on "tires". I made the tires by making rosettes or accordion folded paper pinwheels with black card stock, scoring it every 1/2″, folding it back and forth. Each "tire" used one sheet of 8 1/2″ x 11″ card stock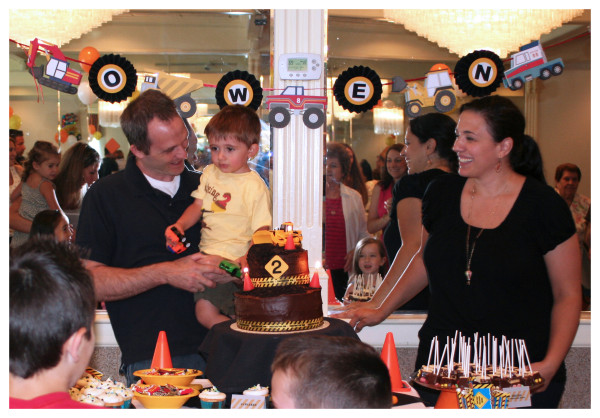 For the centerpieces, I filled little metal pails (from Target Dollar Spot) with candy and added another accordion fold pinwheel. Orange, white and yellow balloons were tied to the pails as well. I don't have a picture of them in tact but this is the pinwheel. I printed the image in MDS also.