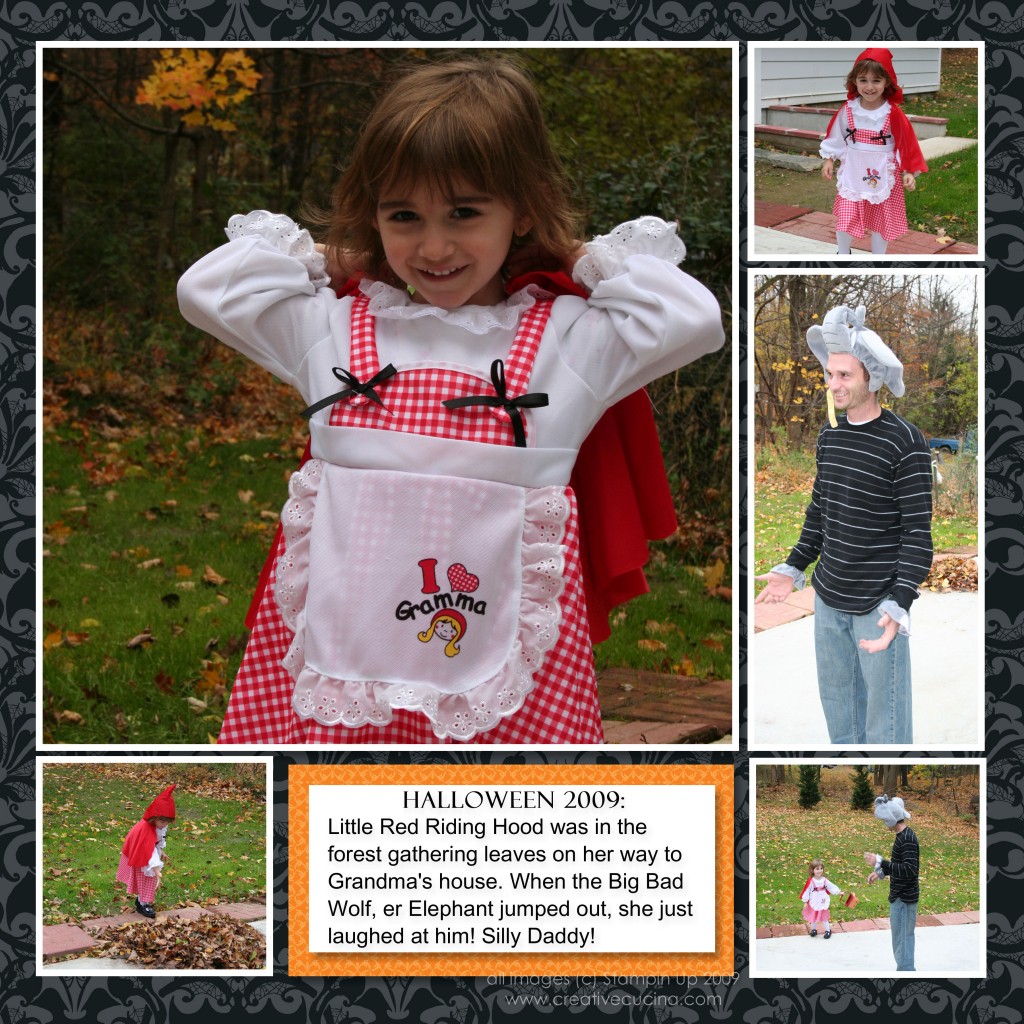 Page 1: This is before we went out trick or treating with Ella. The elephant costume was a leftover from last year. I took it out just for the heck of it and made my husband try it on. Then I couldn't resist taking his picture. He didn't find it as funny as I did. I'm still laughing…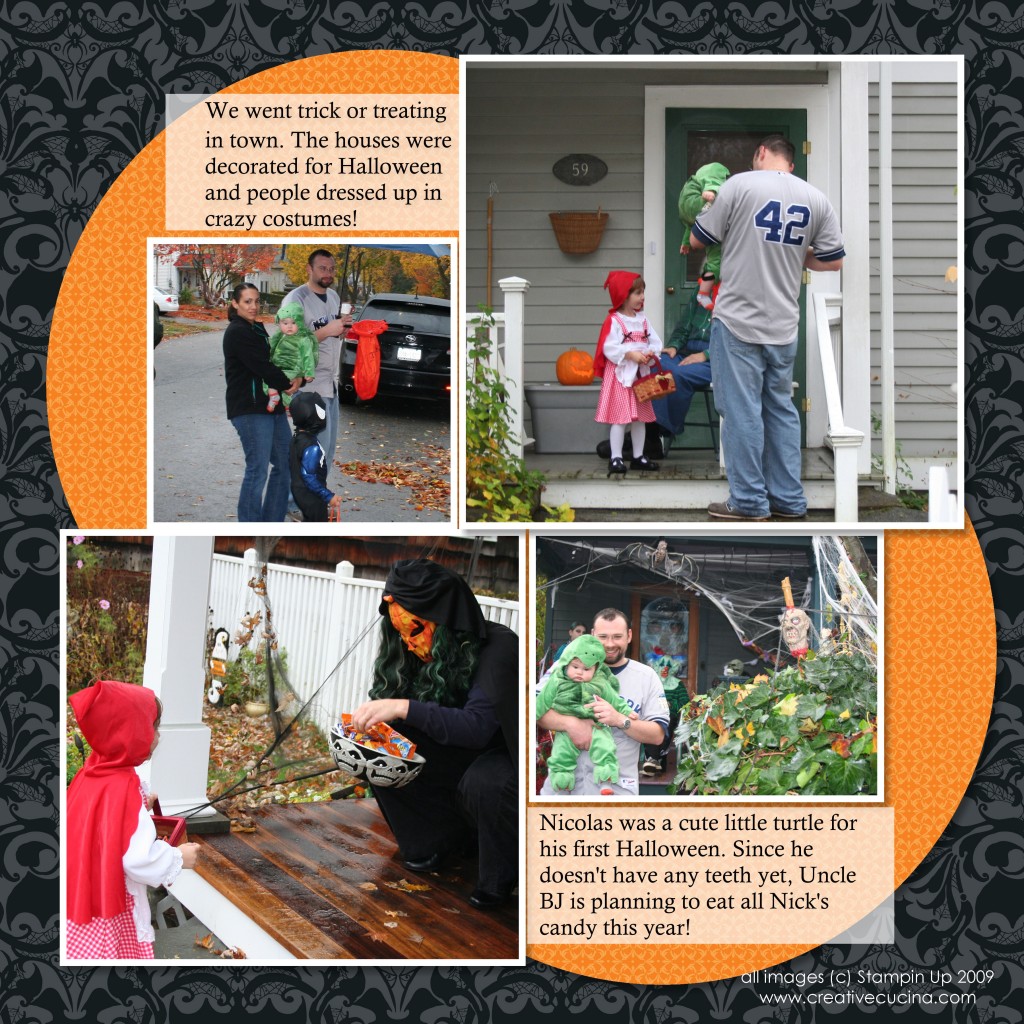 Page 2: Scenes from trick or treating. The street we went to is known for its decorations and everyone goes all out. My nephew was a turtle–poor kid. At least he didn't cry like mine did her first halloween. These pages were made with My Digital Studio using one of the photo layouts and then I added paper from Cast A Spell (one of the latest downloads available).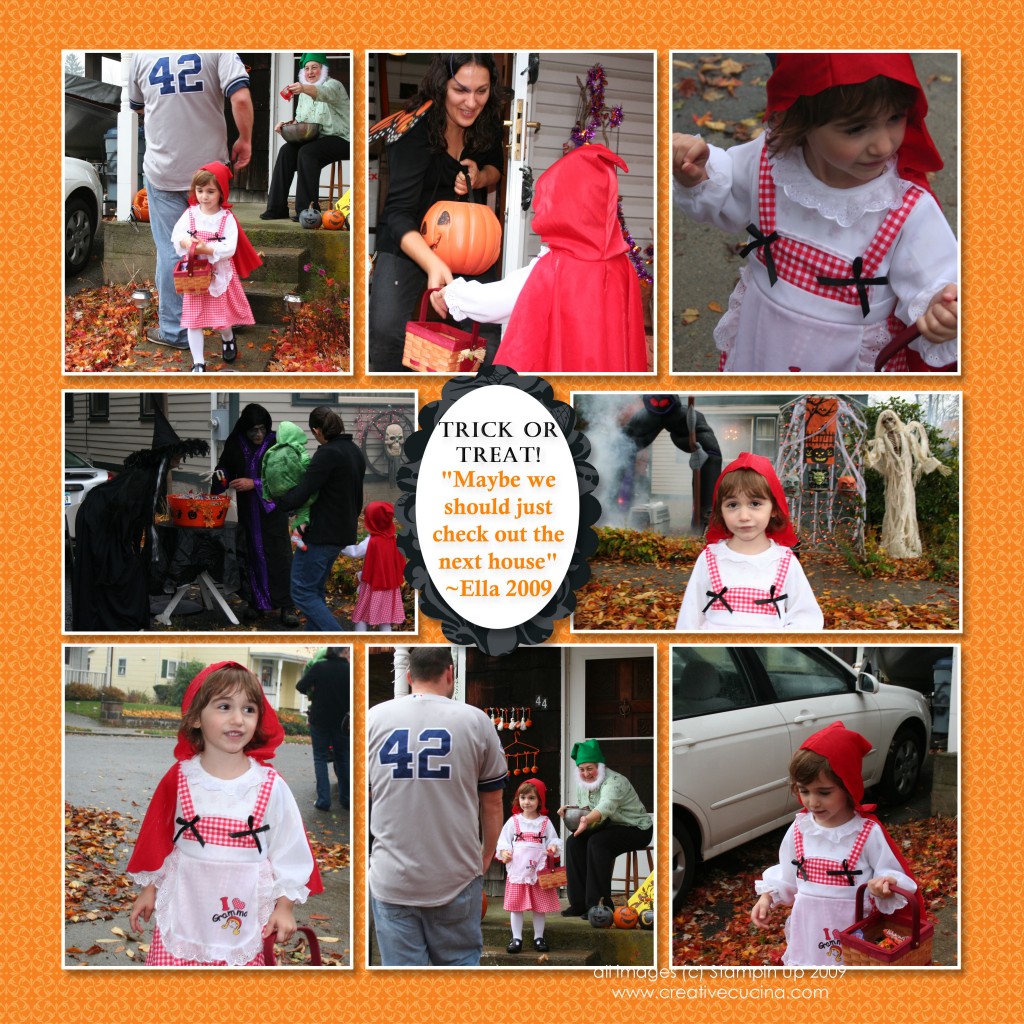 Page 3: More scenes from trick or treating. Ella got the concept pretty early on that she had to say "Trick or Treat", then take a candy. "Thank You" was hit or miss, we had to remind her a few times. And after every house she left, she would say "Maybe we should just check out the next house". I guess she was really excited and couldn't wait to get some more candy!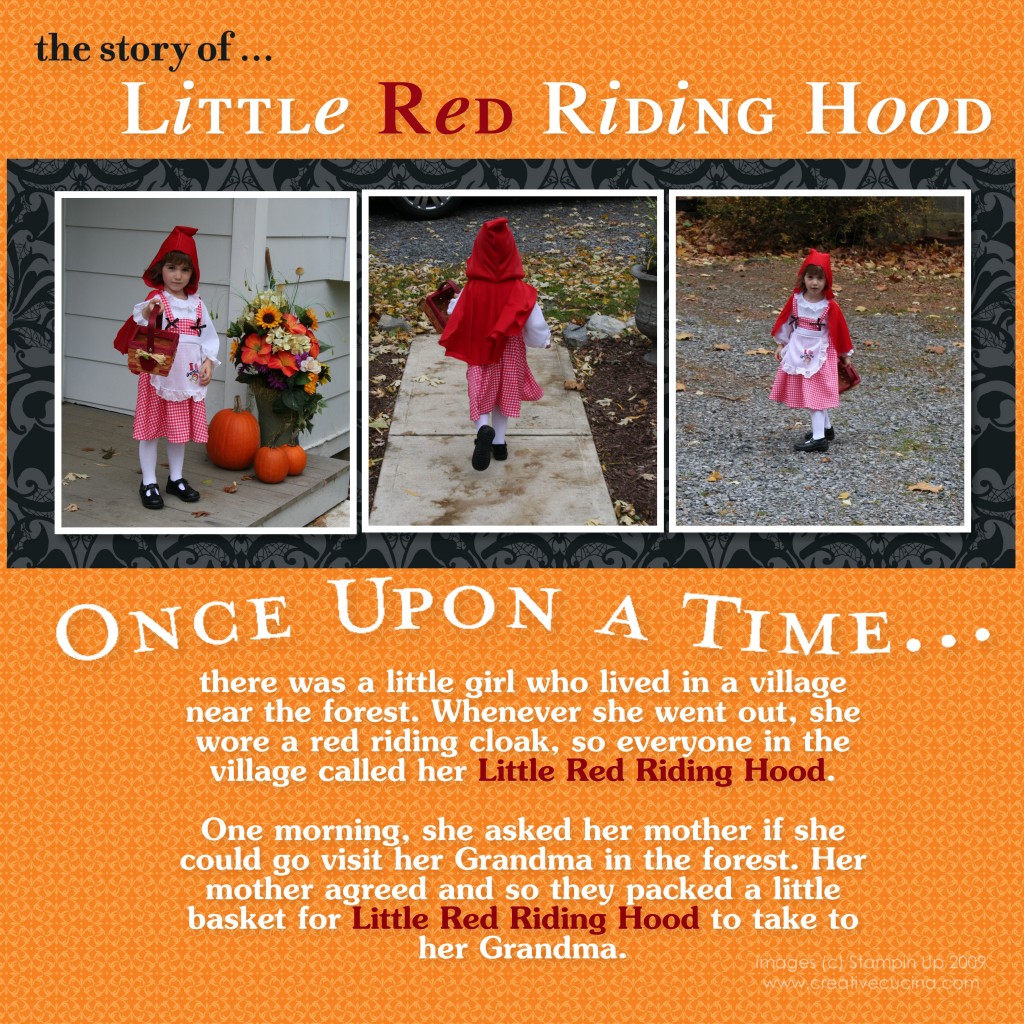 Page 4: The story of Little Red Riding Hood. This page has a few pictures of her skipping along and I couldn't resist putting part of the story in. She had her little basket and her costume apron said "I love Gramma". It was all just too cute!