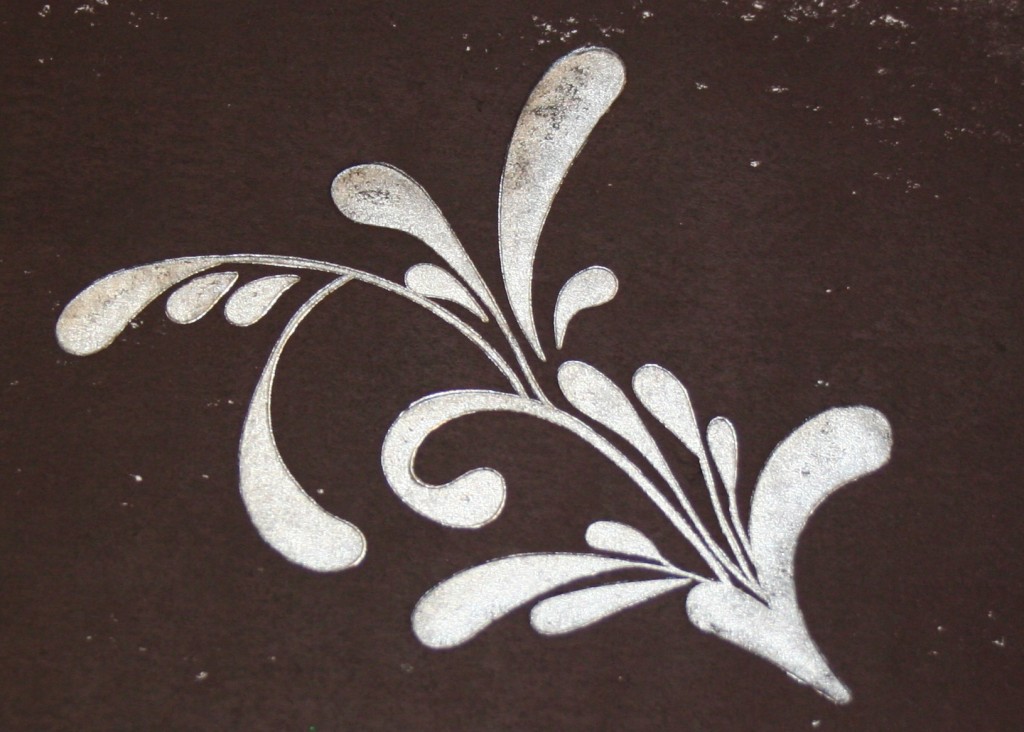 I wondered how it would look to letterpress lighter ink on darker paper. Using the brayer and Chocolate Chip Craft ink, I rolled the dark brown ink onto the white cotton letterpress paper.
Then, I rolled silver letterpress ink onto the printing plate shown here and ran it through the Big Shot. As you can see, the lighter ink shows up nicely. I could have taken more care to brayer the chocolate chip ink better, but I was just doing it for the sake of experimentation.
Hopefully other paper colors will be available soon!