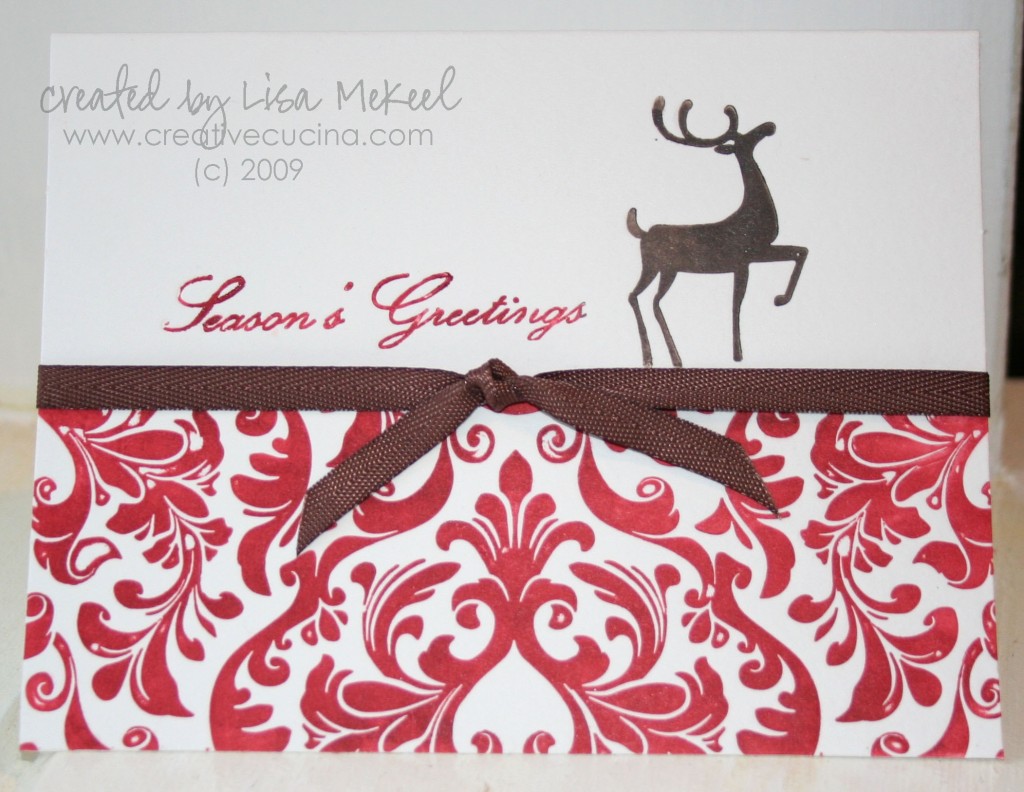 I did some more playing with my L Letterpress kit last night. I can't stress enough how little ink you really need to get a good impression. The slightest bit more and you'll have problems with smudging.
The above card was made using the A2 size cotton letterpress paper (it comes pre-scored). After arranging the printing plates on the platform where I wanted them, I inked up the Holiday Printing Plate in red ink, the reindeer in brown, and the greeting in red also.
I use the Big Shot with the Letterpress kit. I don't need to use any card stock or shims with mine. The impression is always nice and deep.
To finish off the card, I wrapped a piece of Chocolate Chip 1/4″ Twill Ribbon around the card and tied it into a knot. This is really beautiful and I think it would make a striking Christmas card.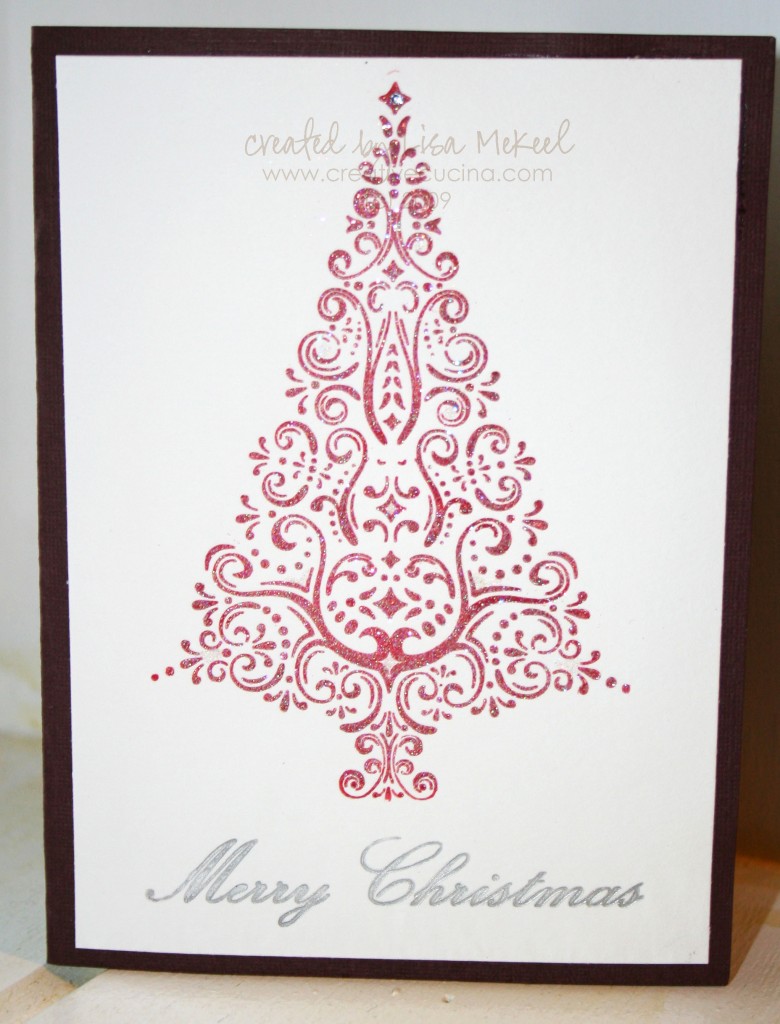 The Holiday Printing plate collection includes this gorgeous tree image. I inked up the tree in red ink and the Christmas greeting in Silver ink, running it through the Big Shot with A7 size cotton paper. I trimmed the paper down and layered it onto textured chocolate chip card stock, cut to 7″ x 10″ so I could use a 5″x7″ envelope.
To give the tree some more sparkle, I added Dazzling Diamonds Glitter over the image while the ink was still wet. It picks up a little of the shimmer in the metallic silver ink and just makes it more festive. At the top of the tree, I added a small sticky rhinestone for the star.