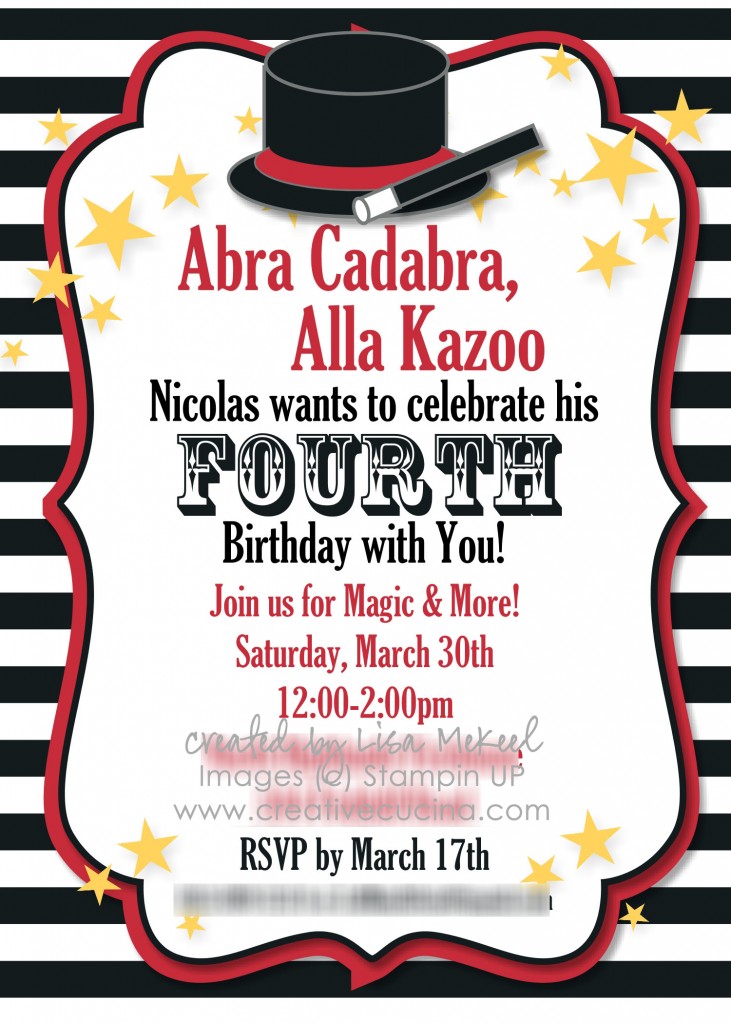 This is an invitation for a kid's Magic themed birthday party. My sister sent me a picture she found on Pinterest and I recreated the invitation using My Digital Studio. Here is a link to the original picture. She was surprised I was able to make it look almost exactly like the original. There really isn't anything you can't do with MDS!
Everything except for the hat and wand were ready to go images. I had to make the top hat and magic wand using Punch Shapes such as the square, oval, circle, etc.
The stars are from July Fourth Stamp set. The background is part of the Essentials Designer Series Paper.