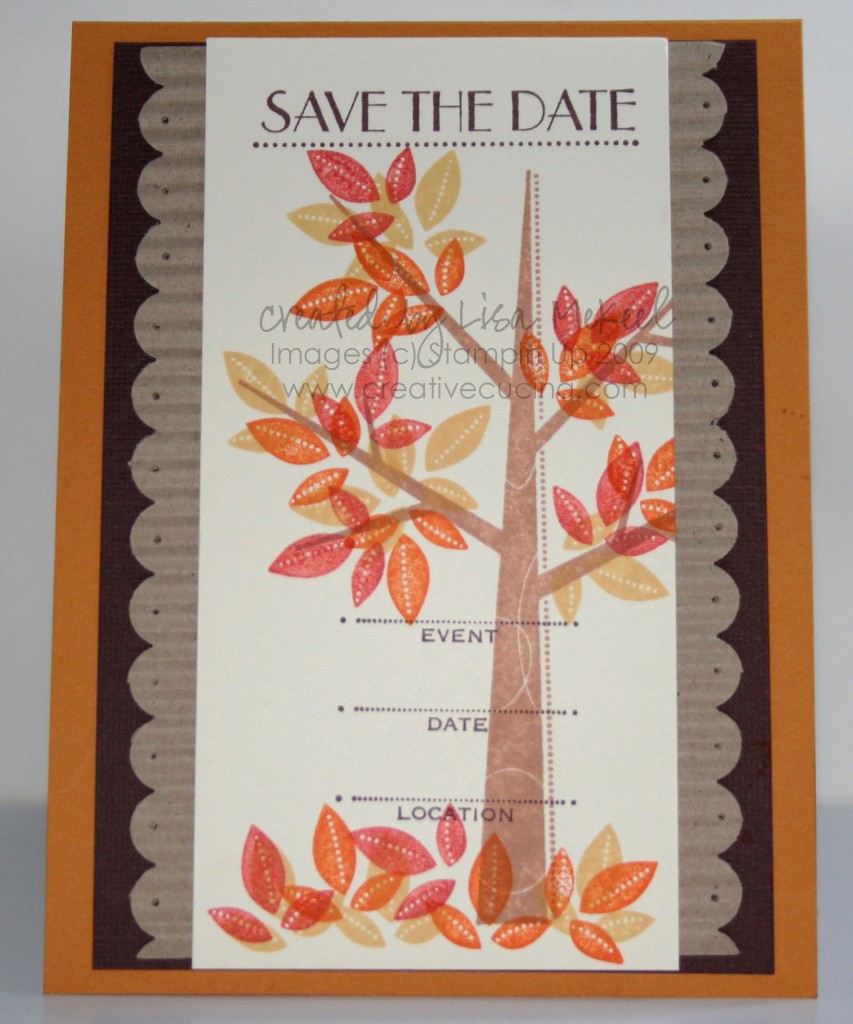 This is the last of the fall/autumn Save the Date cards I made. It's probably one of the last few fall cards I'll be making for the year. Since I already went crazy with Christmas cards last month, I'm hitting a wall so to speak. At least until something new comes along 🙂
The card is rather long and skinny because I toyed with the idea of making it a bookmark. But then I didn't want to cut off the top by putting a hole for an eyelet and some twine/ribbon so I decided against it. I may rework it to be a bookmark again, I'll just have to plan better next time.
The base here is more mustard, layered with chocolate chip textured card stock. On top of that, I took a strip of kraft and punched the sides using the Scallop Edge Punch. Then, I rolled it through the Crimper and finally poked holes in each scallop with the paper piercer. That layer is adhered to the base with dimensionals.
On top, I stamped the tree from Season of Friendship in creamy caramel ink, then stamped the leaves in so saffron, pumpkin pie, and tangerine tango. Some leaves were stamped along the bottom as well.
At the top, I stamped "Save the Date" from Introducing in chocolate chip craft ink and heat embossed it with clear embossing powder. Down over the tree trunk, I stamped the information from Please Come stamp set, but this could also be printed on the computer just as easily.