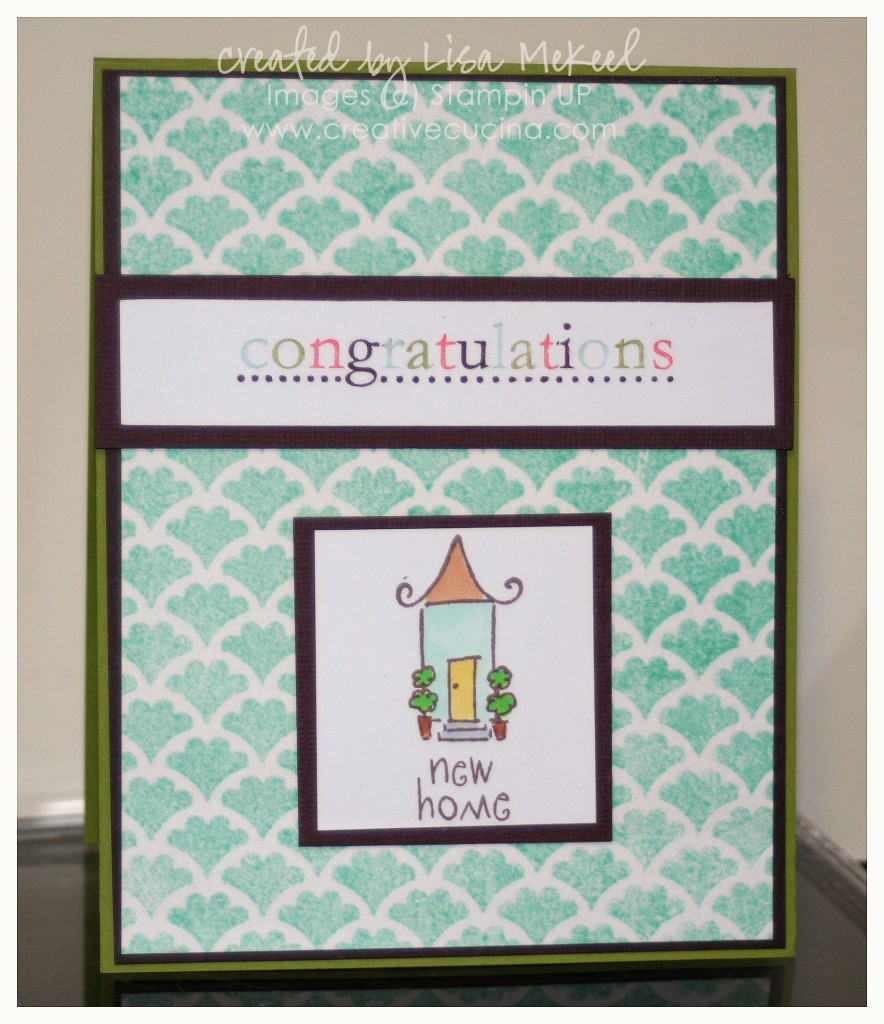 I'm a big fan of letterpress. I experimented with L Letterpress before and the results are stunning. The only drawback is that sometimes inking the plates can get a little messy. Stampin UP came out with letterpress plates that are really very easy to use. This one is called Fancy Fan Letterpress Plate. I inked it up with Pool Party ink, directly from the pad. Craft ink is best for the letterpress plates but Pool Party does not come in craft ink, and I was happy with the results anyway.
To use the Letterpress plates, you need the Big Shot. Ink up the plate, place it ink side up on the multipurpose platform with 1 tab. Then, adhere your watercolor paper to a cutting mat with snail or dotto. Place the cutting plate/paper down on the inked letterpress plate and run it through the Big Shot. Lift the cutting plate/paper off gently so as not to smear the ink.
Now for the card details: the base is Lucky Limeade, layered with chocolate chip card stock and the letterpressed watercolor paper. I stamped "congratulations" from Congrats (retired) using SU Markers: Pool Party, Lucky Limeade, Calypso Coral, and Chocolate Chip. That was layered onto a strip of chocolate chip card stock and adhered to the base with glue dots.
The new home stamp is non SU, colored in with Copic Markers and matted with chocolate chip card stock as well.