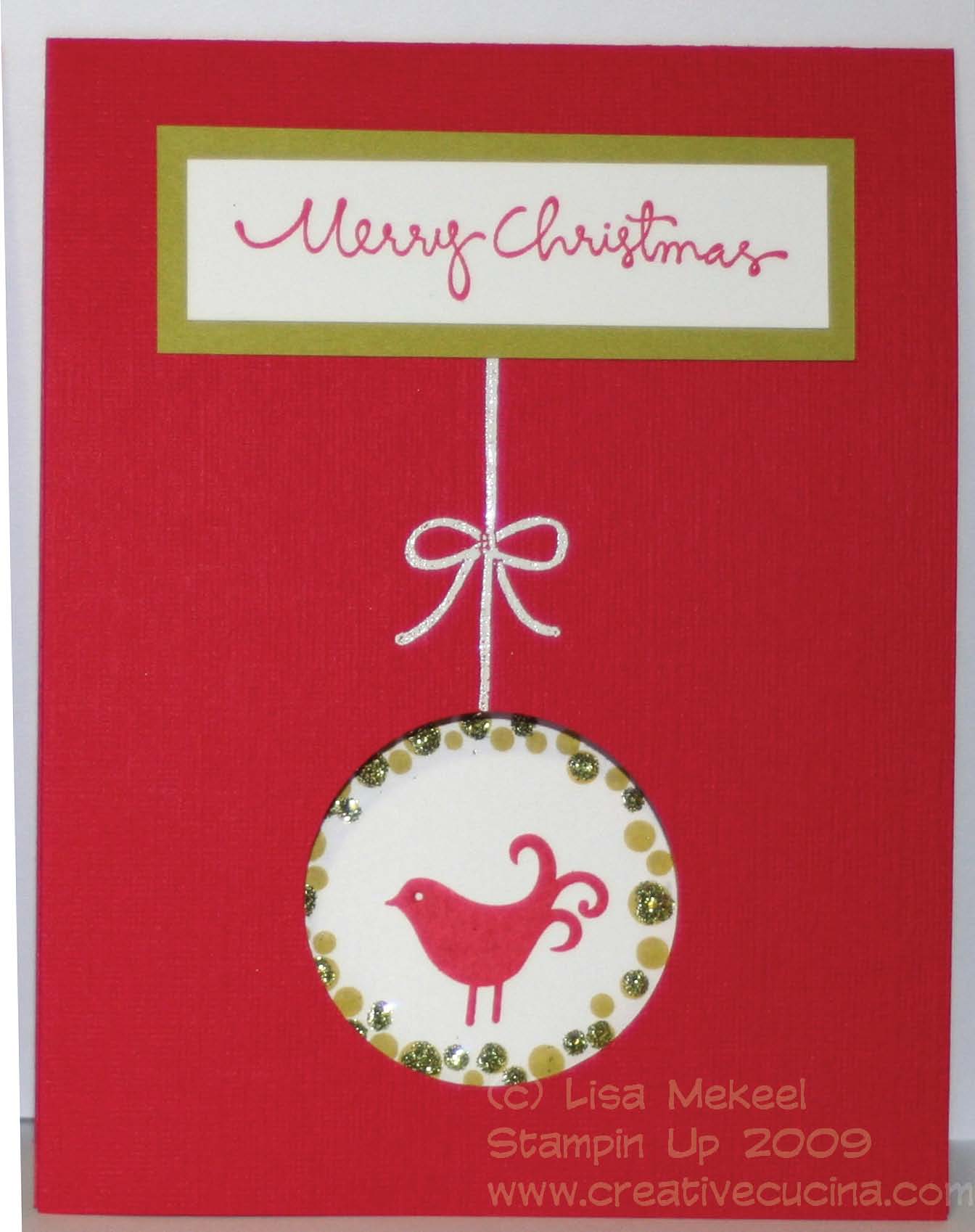 I REALLY like how this turned out. While I wait for my Ornament Punch to come, so I can make a card like this, I'm playing with what I do have on hand.
The base is Real Red Textured card stock, with a top fold. I punched out the circle window using my 1 1/4″ Circle Punch. Then I stamped the string/bow from Berry Christmas in Versamark and heat embossed it using White EP. At the top, I stamped Merry Christmas, from Christmas Greetings in Riding Hood Red on Whisper White. Then, I layered it onto a piece of Kiwi Kiss card stock and attached it to the card front.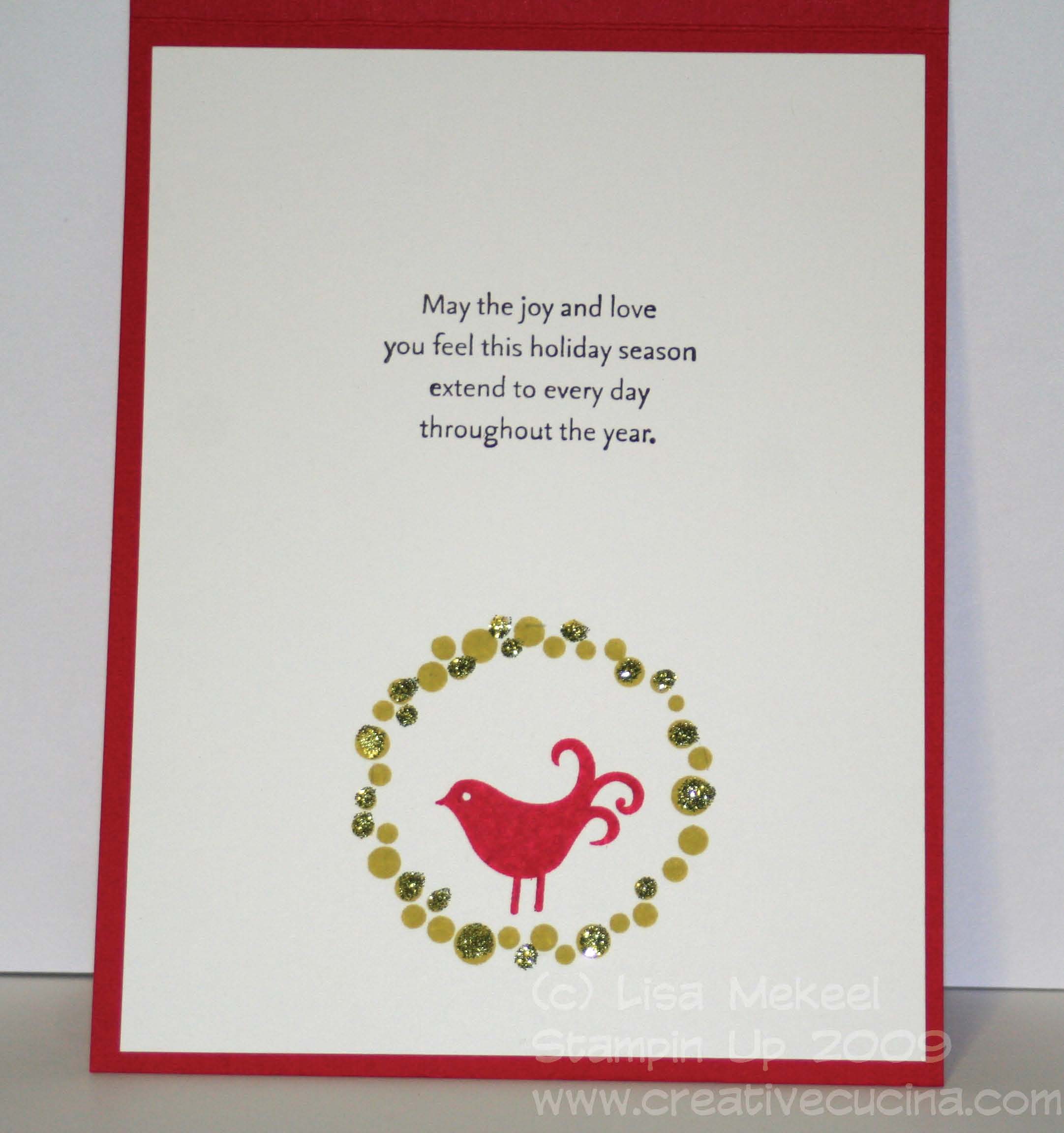 Inside, I layered a piece of Whisper White cut to 4″ x 5 1/4″.  To get correct placement of the wreath, I closed the card and made small marks with a pencil inside the circle. Then, open the card and stamp the wreath inside your guide marks using Kiwi Kiss ink. I LOVE adding glitter to this wreath (see another card I made here). Using a glue pen, add some glue to random spots around the wreath, then using green Superfine Supernova Glitter, sprinkle it on and WOW! Inside the wreath, I stamped the bird in Riding Hood Red ink.
The sentiment inside is also from Christmas Greetings, stamped in Basic Black. If I were trying to be super fancy, I would probably wipe off some of the black using a Qtip and color specific words red and green but it was late and I wasn't feeling super fancy!
For those of you looking for Christmas card ideas, this is really very simple to do in bulk and has lots of Wow factor for such little time and effort. It's a serious contender for my cards this year. I may add a wallet size photo of my daughter inside the front cover so when you flip it open you will see it.