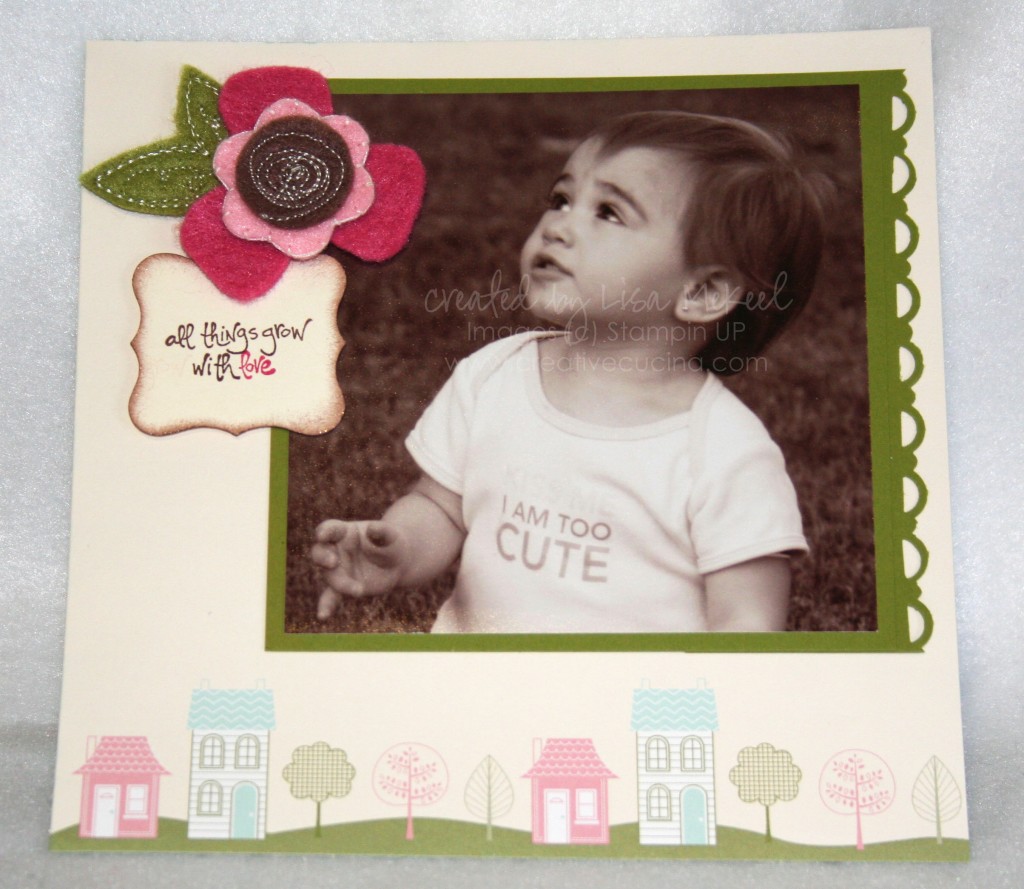 It's been ages since I've made a scrapbook page. I don't normally make 6×6 Scrapbook Page Layouts, but I had this picture of my daughter on my desk, then I saw this cute patterned paper from Welcome Neighbor, and I just went from there. Since the page is small, I wanted the focus to be on the photo.
The 4″x4″ photo is layered onto a 4 1/4″ square of Old Olive card stock. I then took a 4 1/4″ x 2″ strip of Old Olive and used the Scallop Trim Border Punch to make the scalloped edge, tucking it under the Old Olive photo mat.
In the upper corner, I added Sweet Pea Stitched Felt flowers and leaves, layering them with Glue Dots and attaching it to the page with a large Glue Dot. It gives the page a pop of color and since she's looking up in that direction in the picture, it was a good place to put the flower.
I kept journaling to a minimum so the focus would be on the picture. The sentiment "Everything grows with love" is from Love Matters (retired–but has many great sayings in handwriting style font). I inked up the different parts of the stamp using the Chocolate Chip and Rose Red Markers, then stamped it onto Very Vanilla using the Stamp-a-majig to get a 2 line setup.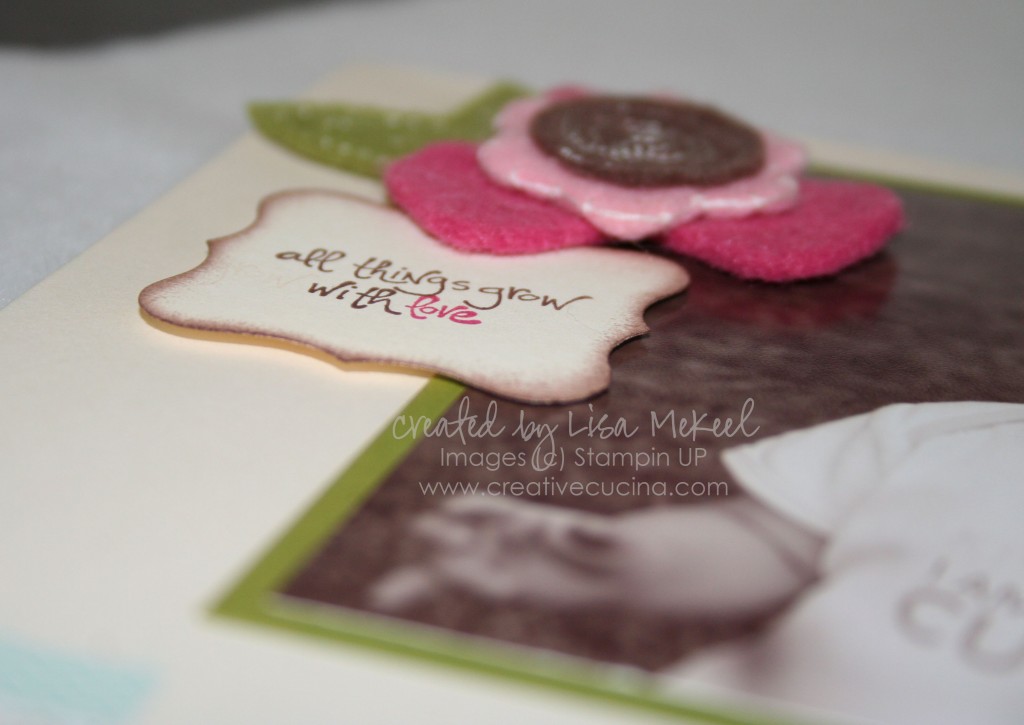 Next, I punched out the Very Vanilla card stock using the Curly Label Punch and sponged the edges using a mixture of Close to Cocoa Reinker and Champagne Shimmer Paint. I just add a drop of Reinker and a drop of Shimmer Paint into an old brad or button container, dip a Sponge Dauber in, and start sponging. This combo makes a really nice Bronze colored shimmery ink, which goes great with the sepia tones in the picture. I attached it to the page using Stampin Dimensionals.
That's it–pretty simple. I think I like the 6″x 6″ size page for 1 photo layouts. I will be trying more 6″x6″ pages to see what other types of layouts work best. Thanks for stopping by today!