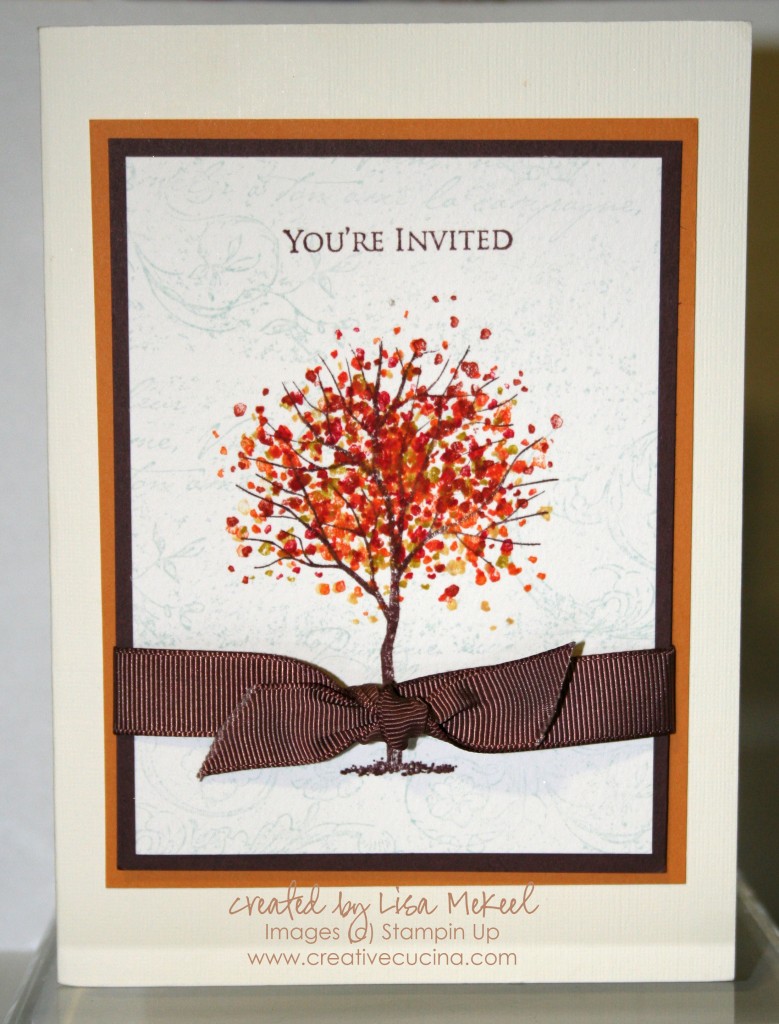 *If you would like more information on ordering this invitation, please use the Contact form and specify "Elegant Fall Wedding Invitation". I am currently accepting orders on a first-come, first-served basis. I will update this post when I am fully booked for the Fall 2013 season. Thank you!*
This is the outside of a 5″ x 7″ finished size fall wedding invitation. The card stock used includes Very Vanilla, More Mustard, Chocolate Chip, and Watercolor Paper. The image is from Branch Out and I also used the Very Vintage Wheel in the background. Across the front, I also added some 5/8″ Chocolate Chip Grosgrain Ribbon.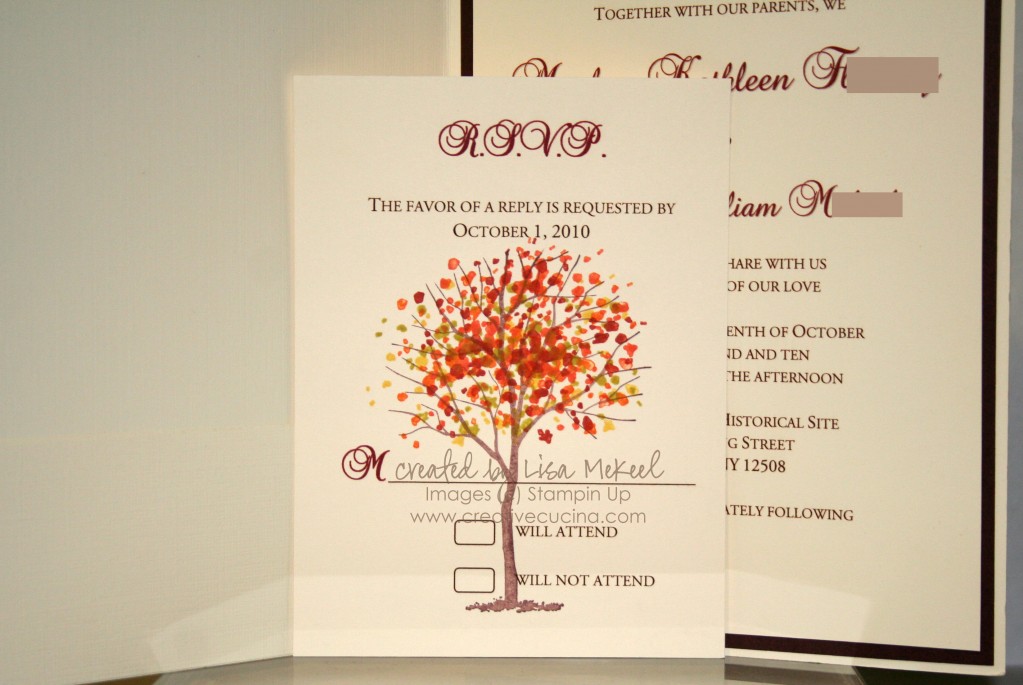 Inside, I printed the invitation on Very Vanilla card stock, layered with Chocolate Chip. The RSVP card is stamped with Branch Out again. On the inside, opposite the wording, is a pocket to tuck in the RSVP card.