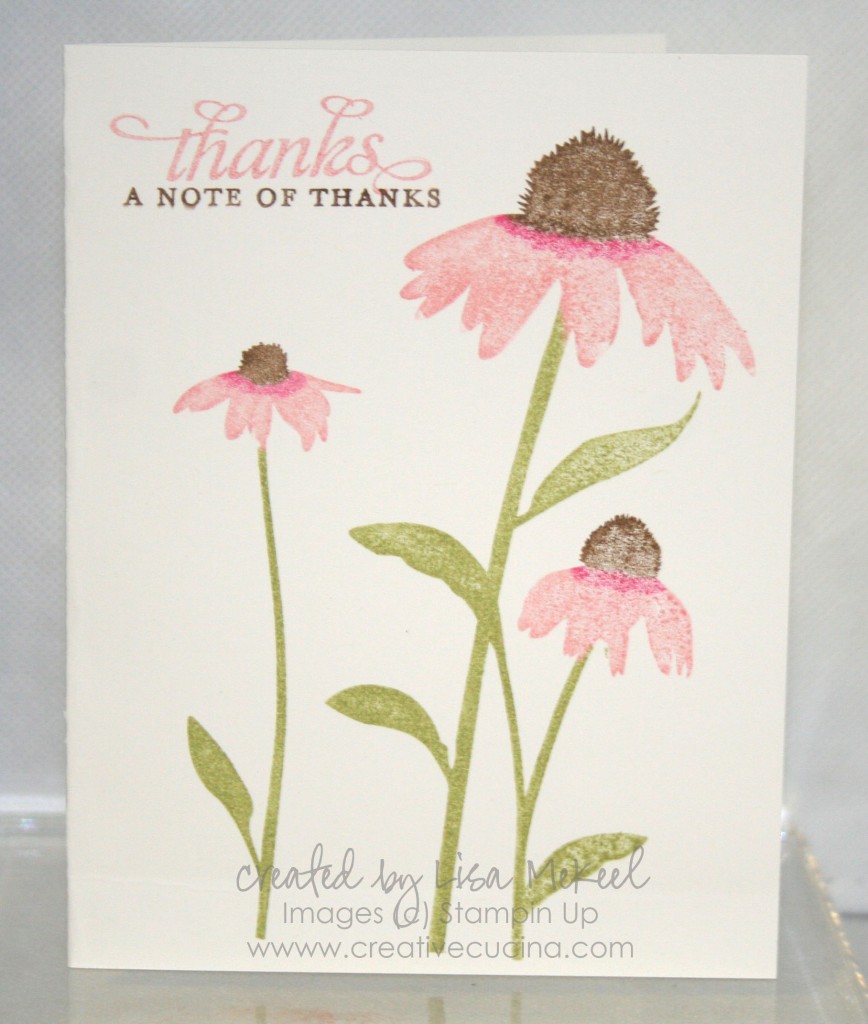 Normally, I'm not one for clean and simple. I like a lot of fluff on my cards 🙂 Furthermore, I'm late to the Inspired by Nature party because while I've had this set for a while, I've never used it. We planted some pink coneflowers in our garden over the summer, so I decided now would be a good time to put some ink to that stamp.
I used Gina K Luxury Base Weight White card stock. It's great for a one layer card because it's super thick and sturdy. I inked the stamp using my Stampin Up Markers–the stems with Pear Pizzaz, the flowers with Blushing Bride and a little bit of Melon Mambo, plus Soft Suede for the flowers' centers.
The sentiment is actually 2 separate stamps from Thank You Kindly. I stamped "thanks" with Blushing Bride ink and the other with Soft Suede ink.
I wish there was more to say, but that's it! The thing that took the longest was coloring on the stamp with the markers. The rest of the card was done in just a few minutes .