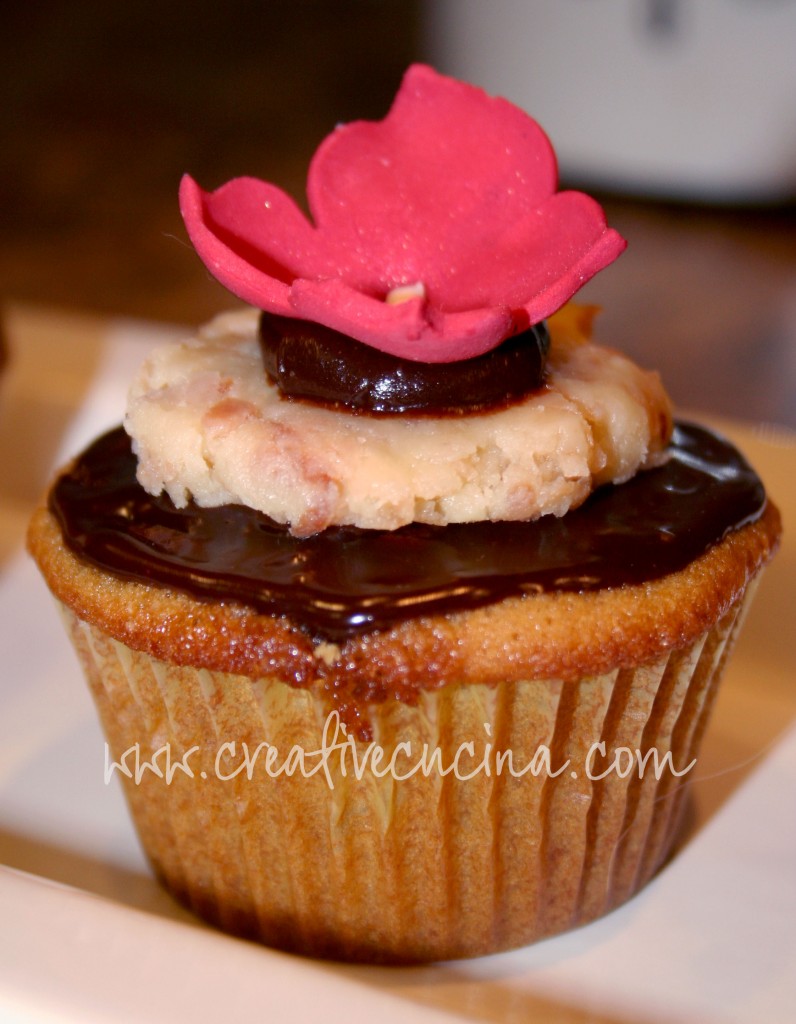 I found the recipe for this cupcake and knew I had to try it–Samoas Girl Scout Cookies are my favorite. The brown sugar cupcake recipe is excellent, as is the caramel filling (I made my own salted caramel sauce) and chocolate ganache. The coconut topping got a little too firm (I think I added too much toasted coconut–next time I'll try a little less to keep it more runny).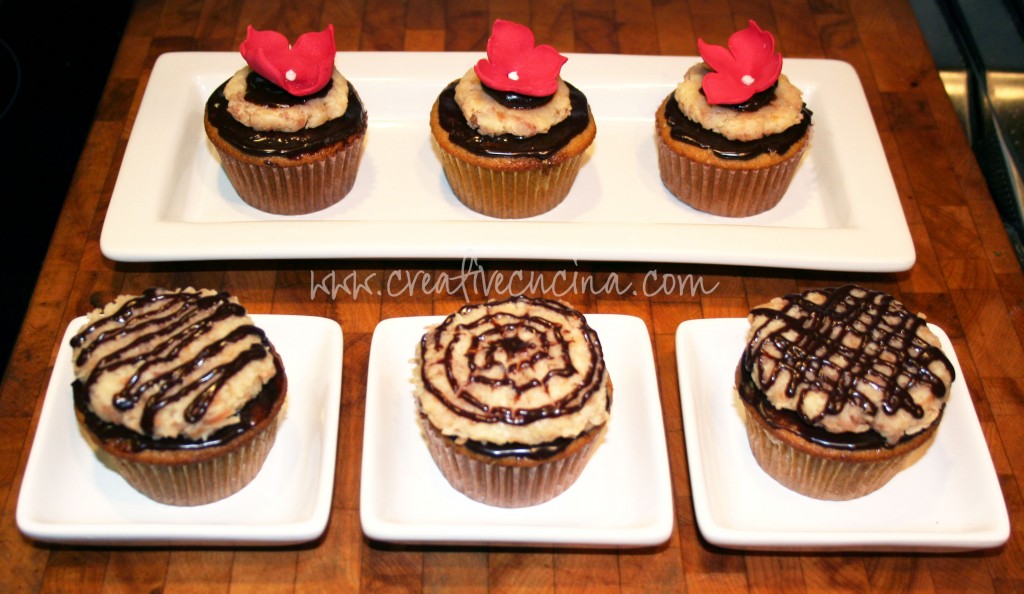 I decorated some of the cupcakes with piped ganache (while it was still a little warm and liquid). The others were topped with a red fondant flower.
Notice the flour and sugar canisters in the background. I bought them from Williams Sonoma (wide mouth glass canisters) and added Stampin' UP! Decor Elements to the front (retired Hostess set of 4–flour, sugar, coffee, and tea).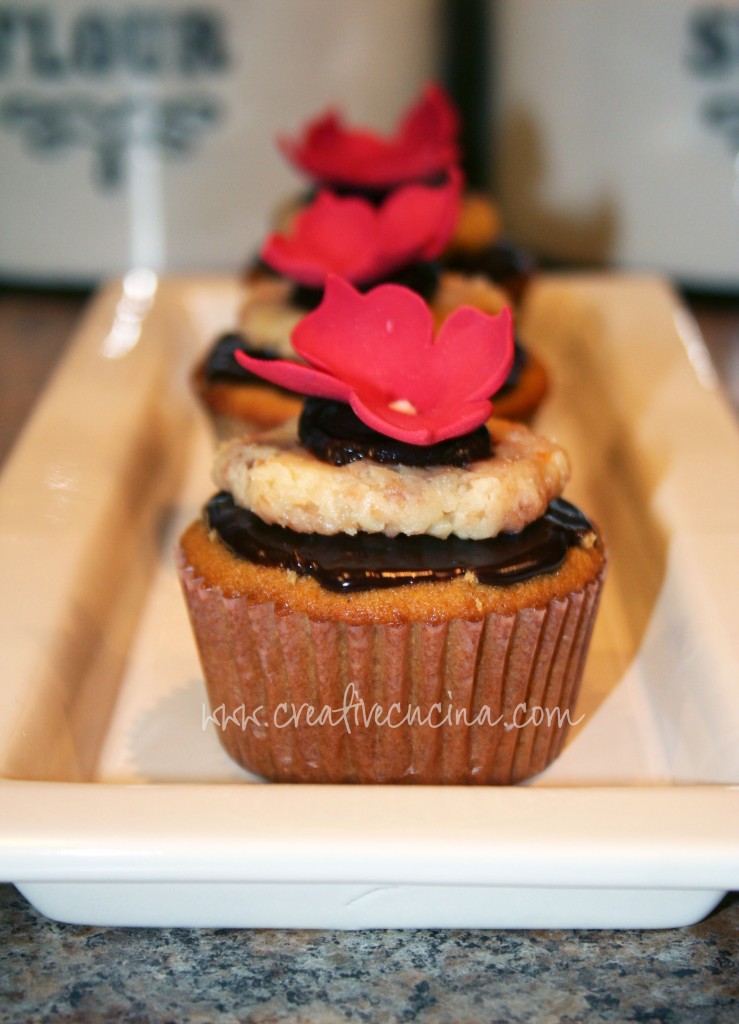 As you can see from the picture above, I formed the coconut topping into a patty and topped the cupcake. Below, I made the patty a little bigger, which was overkill in my opinion–and I really love coconut! If the topping was runnier, it would have definitely been easier to eat.

This was a test run. Now I know what I'd like to change next time I make them. My daughter's 4th birthday party is a luau theme and this is one of the cupcakes I planned on making.
Yes, that's right, I said ONE Of the cupcakes. Coconut is one of those ingredients people either love or hate. I'll have a safe choice too–it will definitely involve chocolate!