I found this retired Simply Scrappin Kit called Just For You at my upline's retired item sale. This kit was so cool–it even came with beautiful, wide, So Saffron ribbon!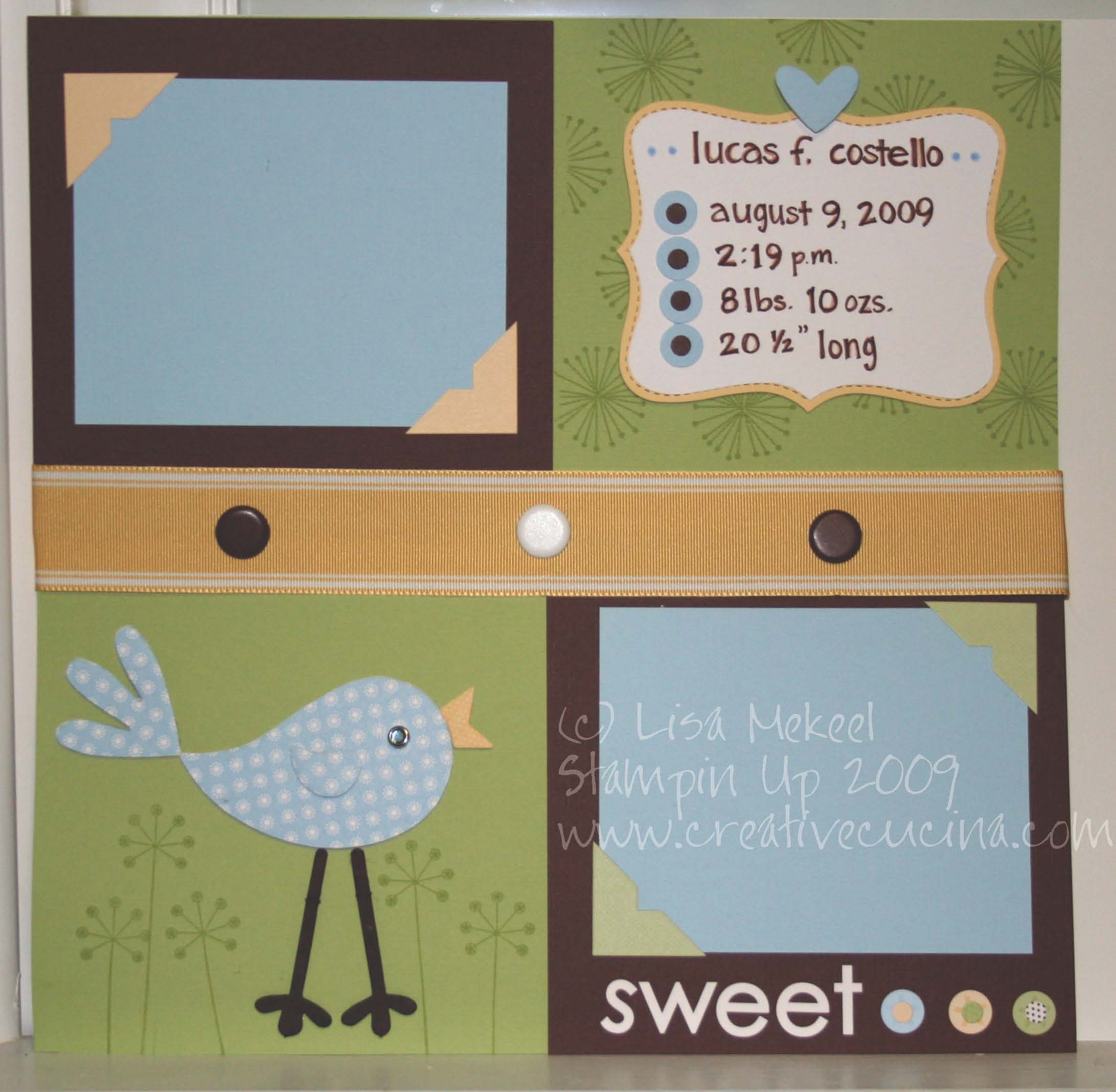 Page 1 of the baby scrapbook I made. It turned out so much better than I thought it would. I'm a little rusty with scrapbooking–it's been almost a year! Working with the kits is sometimes hard for me, because it's a little stifling when you're constrained to the contents of the kit. Normally, I use the paper and some of the self adhesive stickers (because they're repositionable I love them!) but add my own twist on accessories. Once I got going with this kit, it came along pretty quickly!
Page 1 also incorporates So Tweet Chipboard and the Good Friend stamp set. I used the Top Note Die to create the "stats" area and an Ice Circle Rhinestone Brad gives the bird some bling.
On page 2 of the scrapbook, I used Thickers Alphabet Stickers in White to title. The squares along the top and bottom were made using a 7/8″ square punch.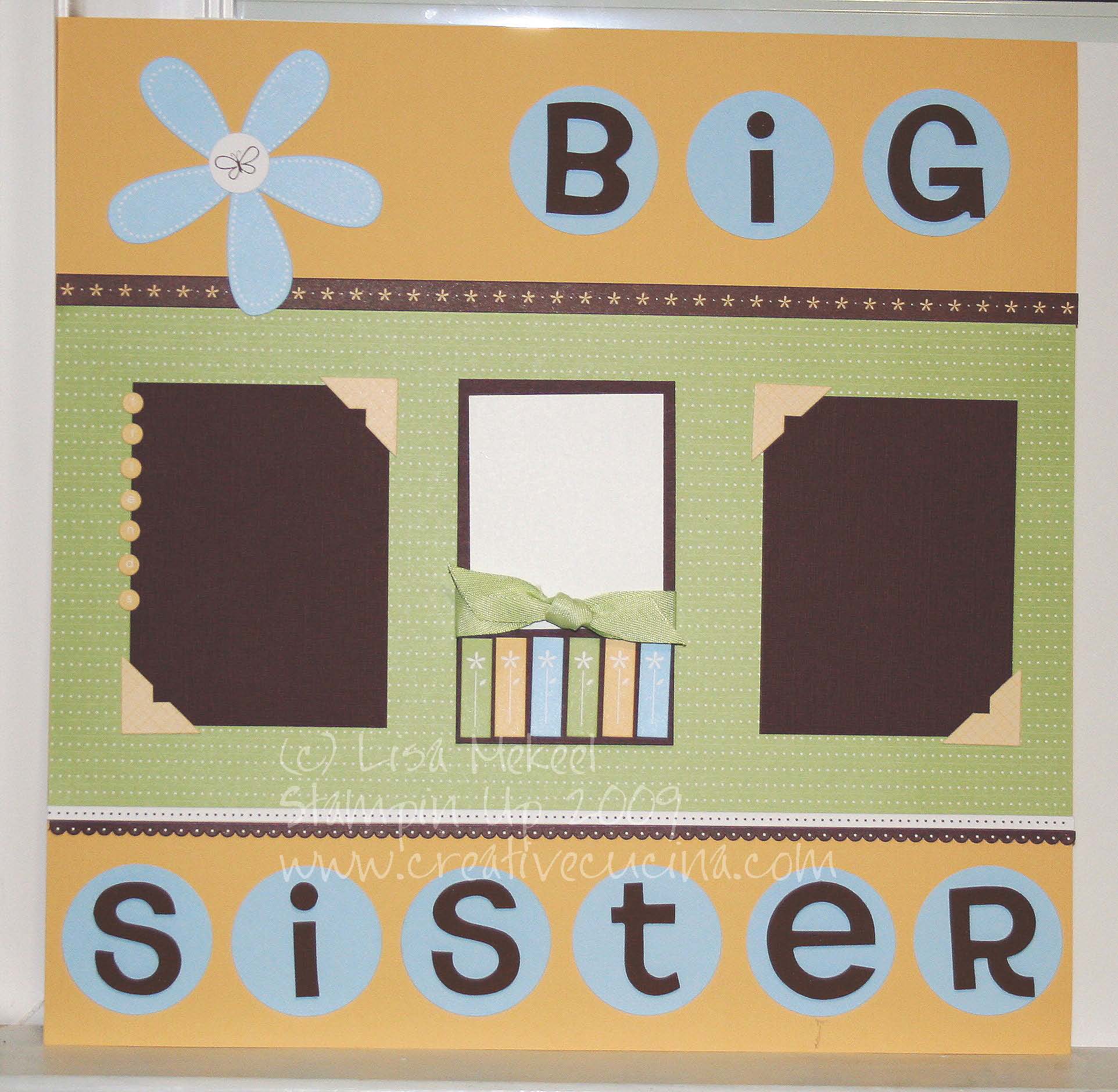 Page 3 was made for the new baby's Big Sister Emily. I used the 1 3/4″ Circle Punch and Thickers Alphabet Stickers in Brown for the title. In the center of the page, there's a spot for journaling, which I made using the Kit's self adhesive die cut rectangles and Certainly Celery ribbon.
I'll post the rest of the pages, along with scrap maps, soon–check back in the next few days! WAIT TIL YOU SEE THE LAST PAGE!!!