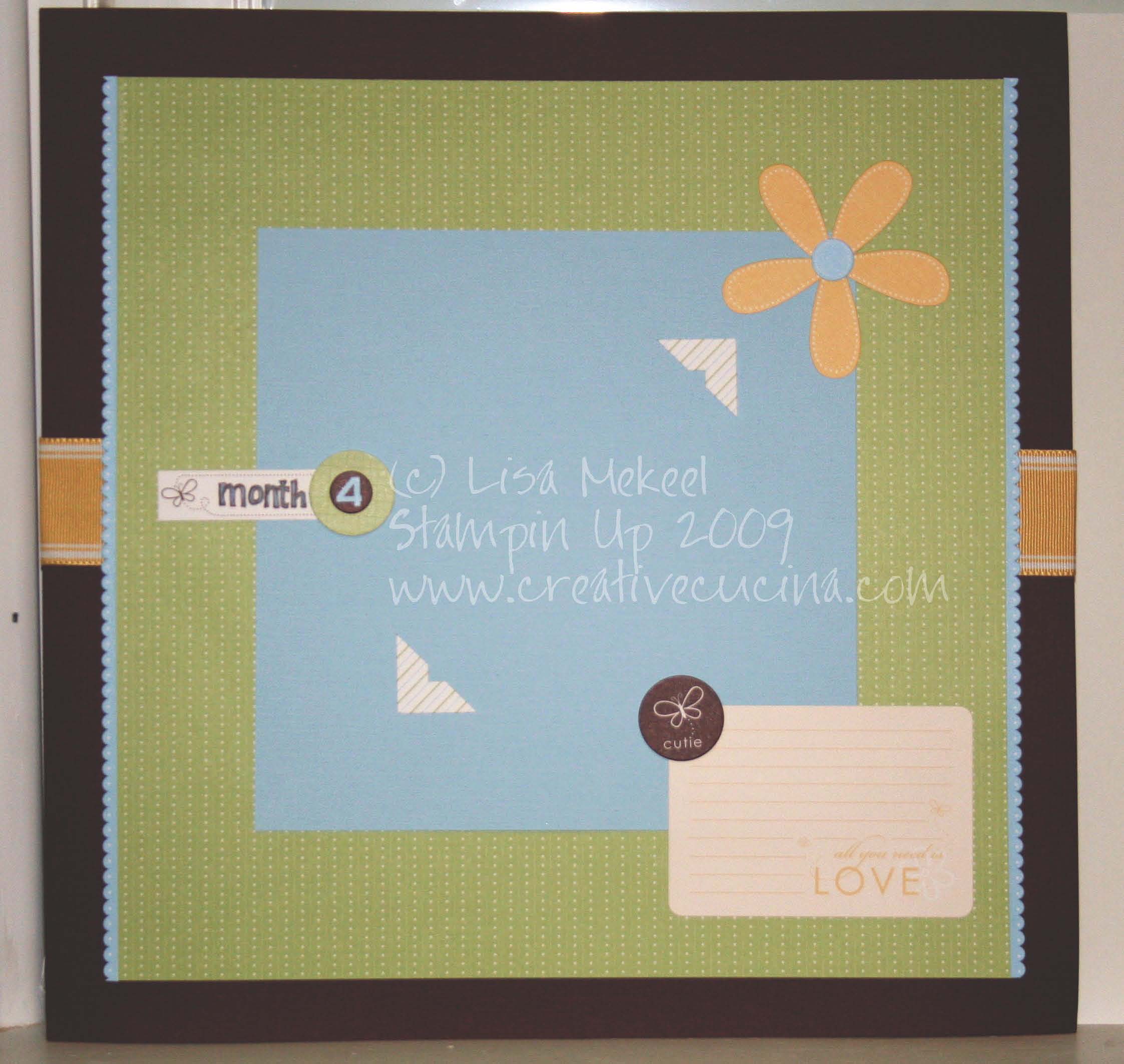 Using the Simply Scrappin Kit Just For You, I'm making a baby scrapbook.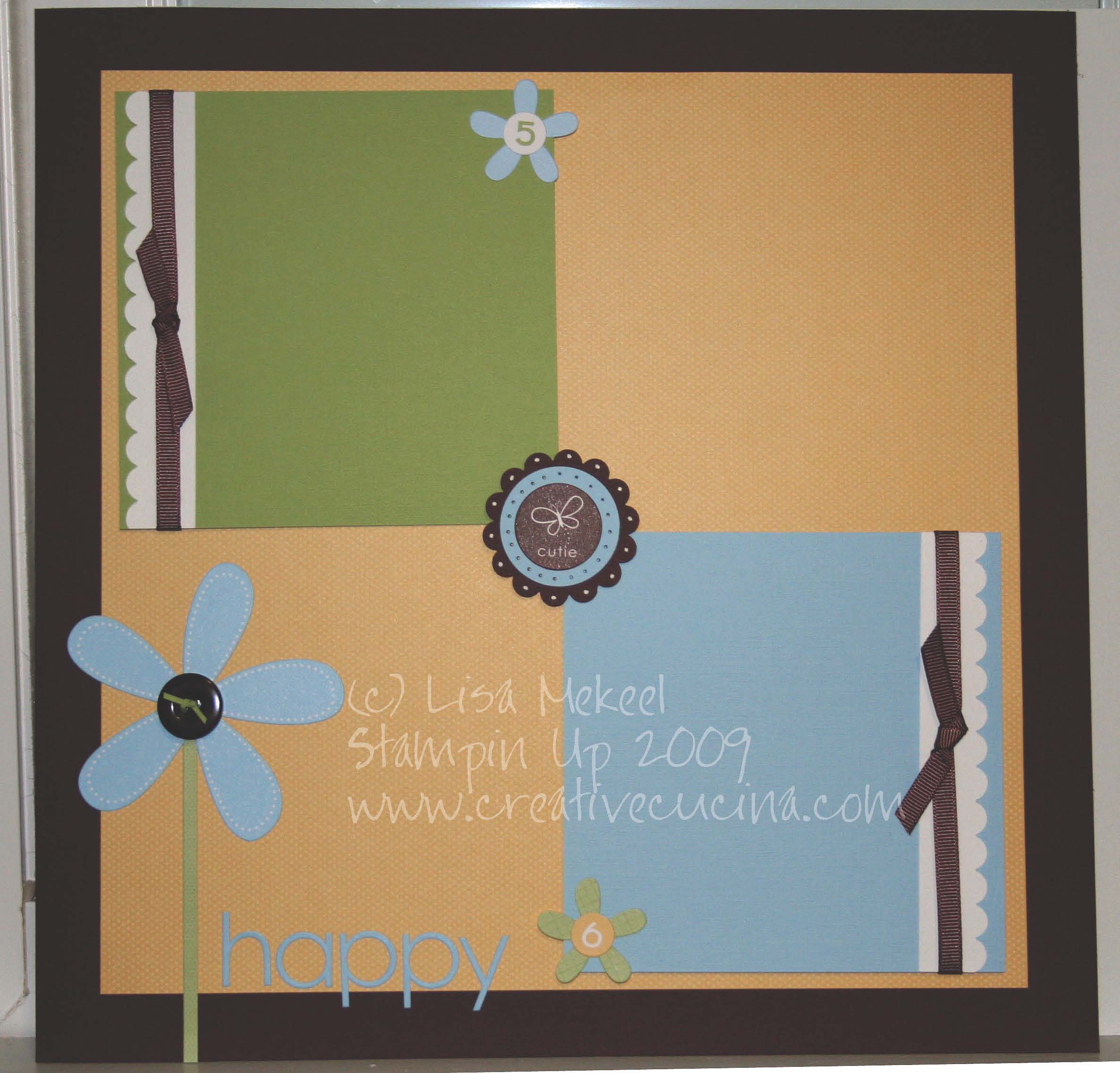 This page uses the kit elements plus I added a brown button from Button Latte and some Chocolate Chip 1/4″ grosgrain ribbon. The white strips were scalloped using the Scallop Edge Punch. In the center, I also used the Scallop circle punch and paper piercer to jazz up the self adhesive die cut.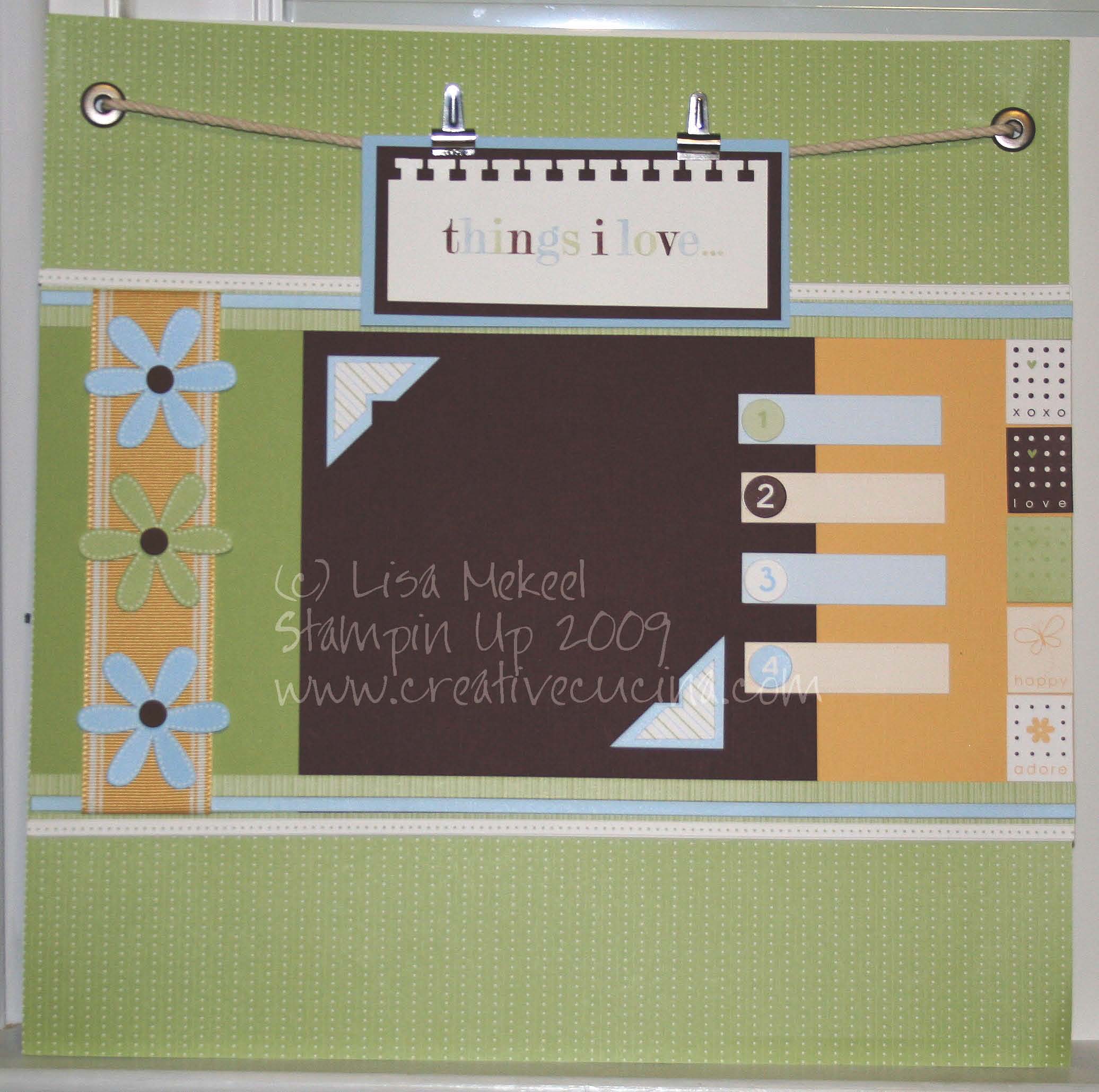 I love how this page turned out! The background is DSP from the Just for You SSK, layered with textured card stock and embellishments from the kit. Across the top, I looped a piece of Rope Twine from last year's Holiday Mini through two Jumbo Eyelets. Then, I clipped on the "Things I Love" banner using the paper clips from Clips Assortment. The banner was stamped using Things I Love stamp, colored with Chocolate Chip, Bashful Blue, and Certainly Celery markers. I used the Spiral Punch along the top of the Whisper White layer, and adhered it to Bashful Blue and Chocolate Chip card stock. To make sure it didn't move around too much, I added a couple dimensionals to the back.