My 3 1/2 year old recently got her first kite. Neither my husband nor I are experienced kite fliers, so we tried our best to "teach" our daughter the ropes.
She didn't need much instruction though, and basically got the hang of it all on her own. She did think it was pretty funny to run straight toward my husband so the kite would crash into him when she passed by.
I'd also like to note her footwear: the ladybug rain boots were all her idea!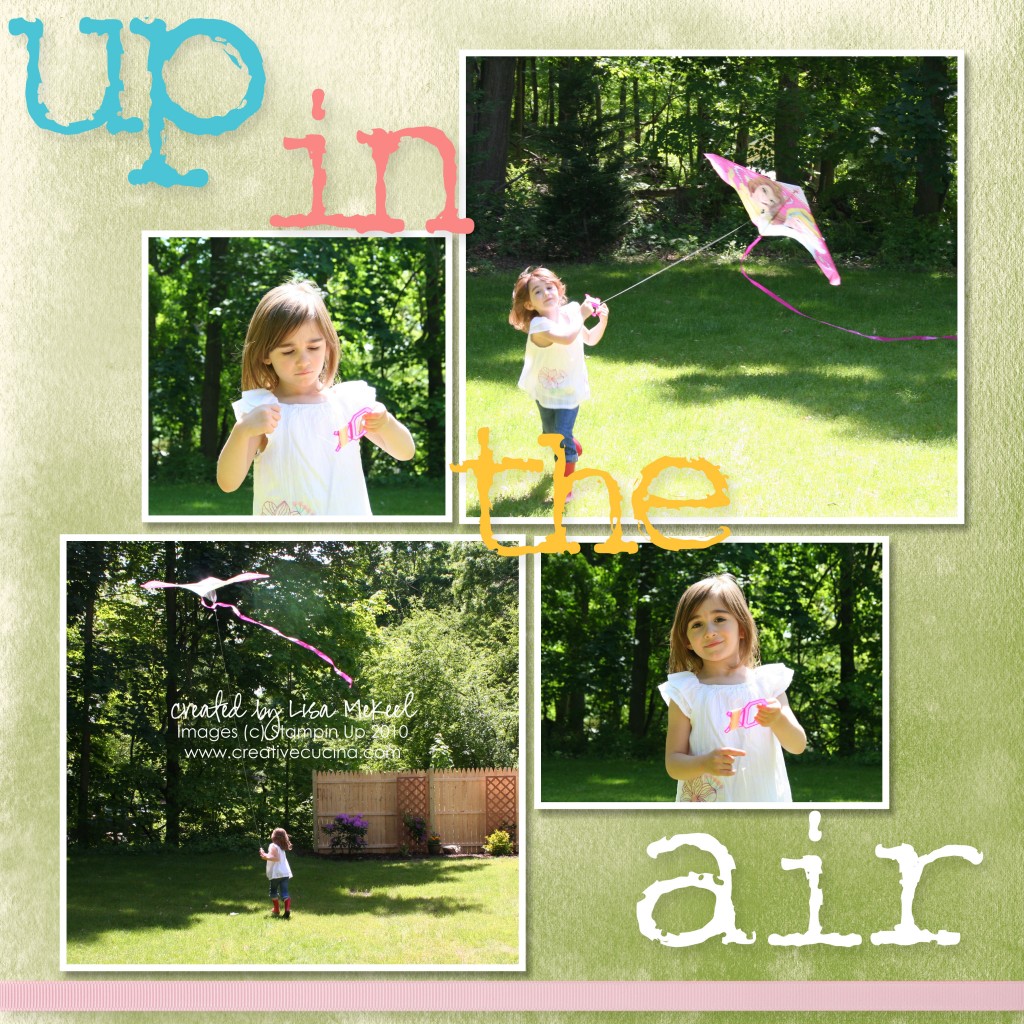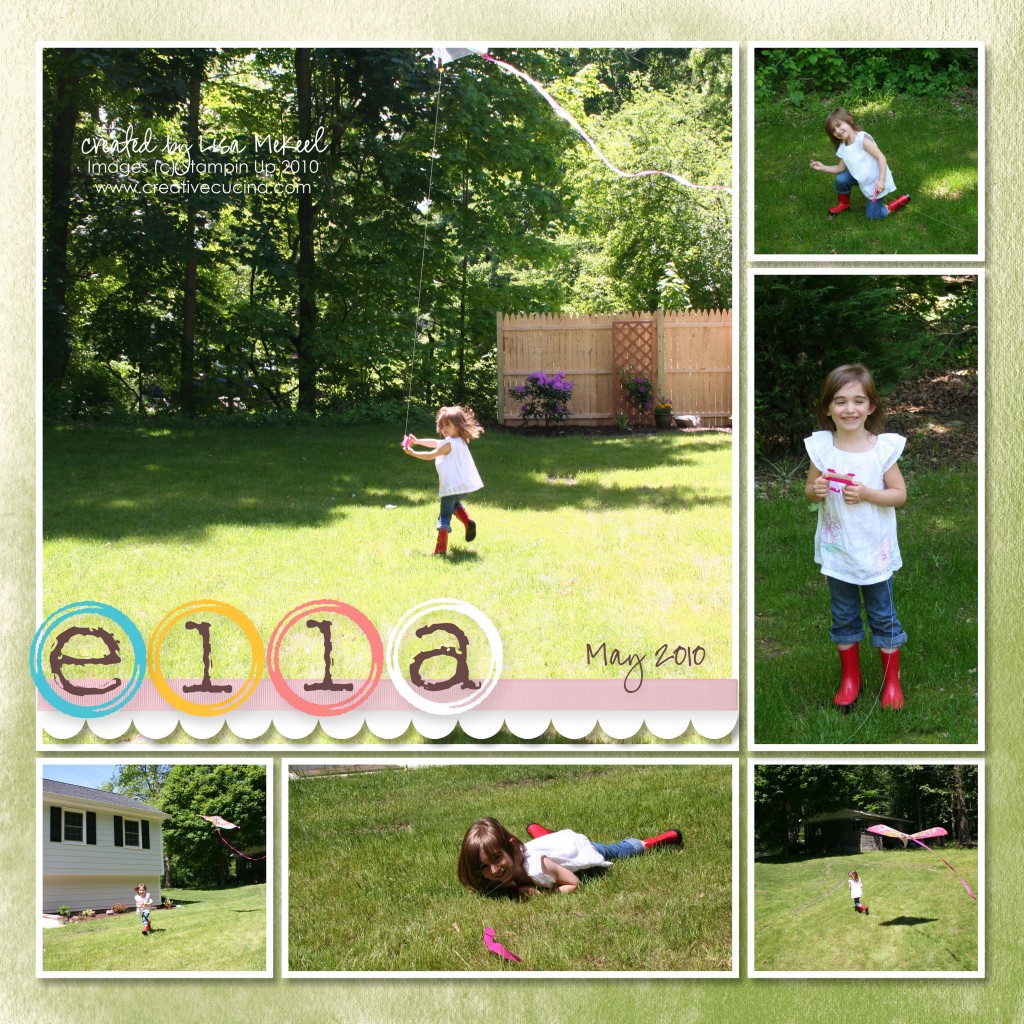 I made these 12×12 scrapbook pages using My Digital Studio (MDS). The background paper is called Spring Shades and it's so pretty. The papers are slightly distressed and faded, with floral or botanical images. I chose the green here to go with all the grass in my photos. Below (left) is a sample of the other papers in the collection.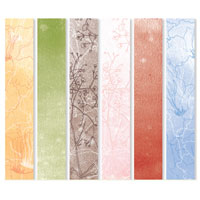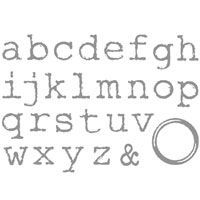 Other elements I used in MDS for these pages were Rough Type Alphabet stamp set (above) for the letters, Pretty in Pink grosgrain ribbon, and the scallop edge punch. My font colors are Tempting Turquoise, Cameo Coral, Summer Sun, Whisper White, and Chocolate Chip.