I am working on some invitation ideas for 1st birthdays. This round is for boys, and I'm going to come up with some for girls as well.
I like to start by looking at online invitation sites for ideas and layouts, then using the My Digital Studio program (MDS), I make my own version.
Sometimes I will make the design by hand and sometimes I'll print it out on card stock or glossy card stock. Of course I prefer the 3D handmade version most times, but sometimes both are nice.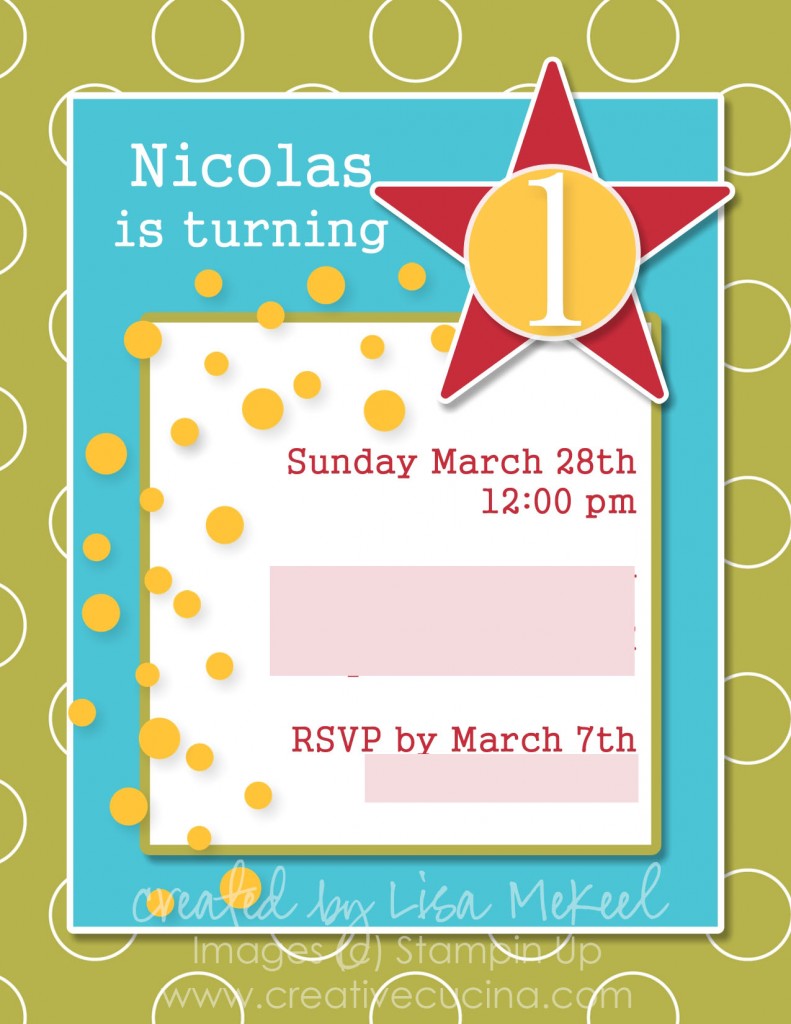 Version 1: Created in MDS using Hoppy Memories DSP, tempting turquoise, star punch, circle punch, serif numbers, big bold birthday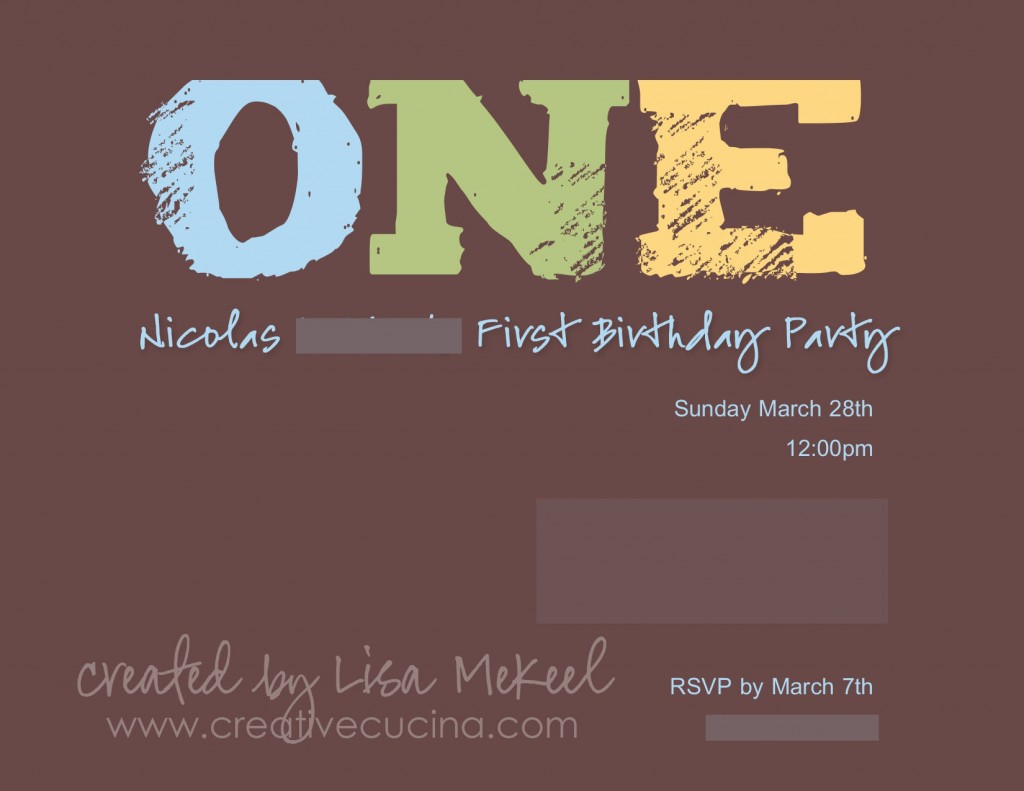 Version 2: Based on design from tinyprints.com. Created in MDS with chocolate chip background, TIZA font in bashful blue, certainly celery, and so saffron.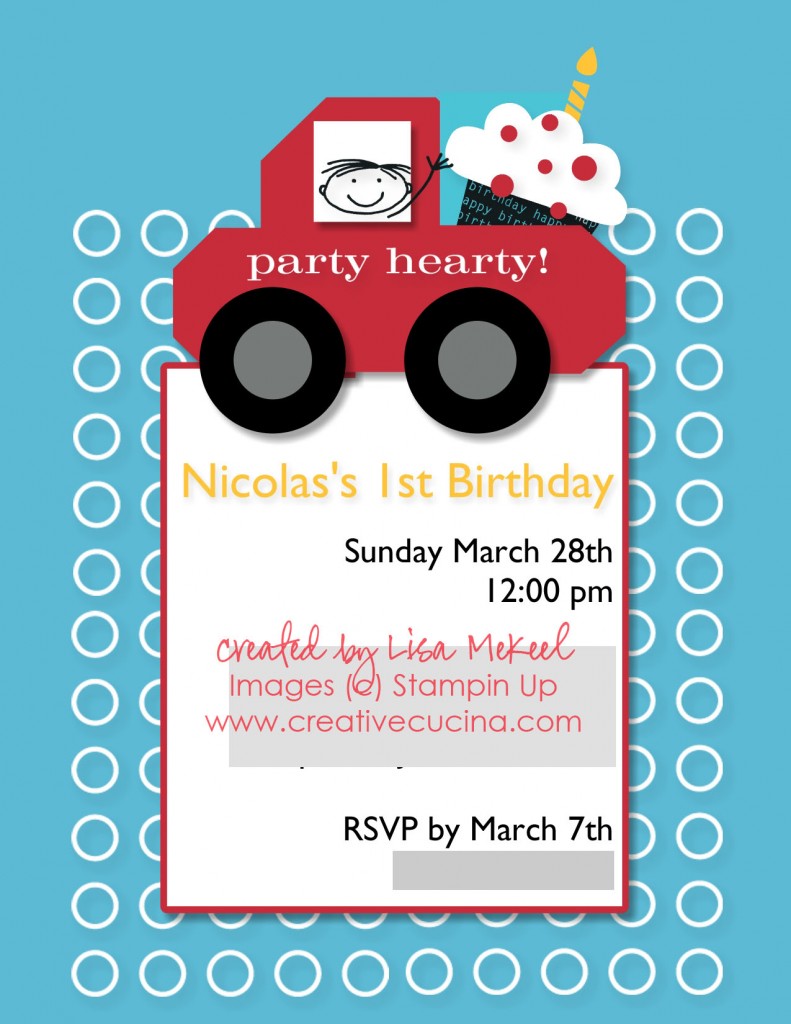 Version 3: Created in MDS using tempting turquoise background, Big Bold Birthday circles; truck made from tag punch, circle punch, square punch; All in the family stamp set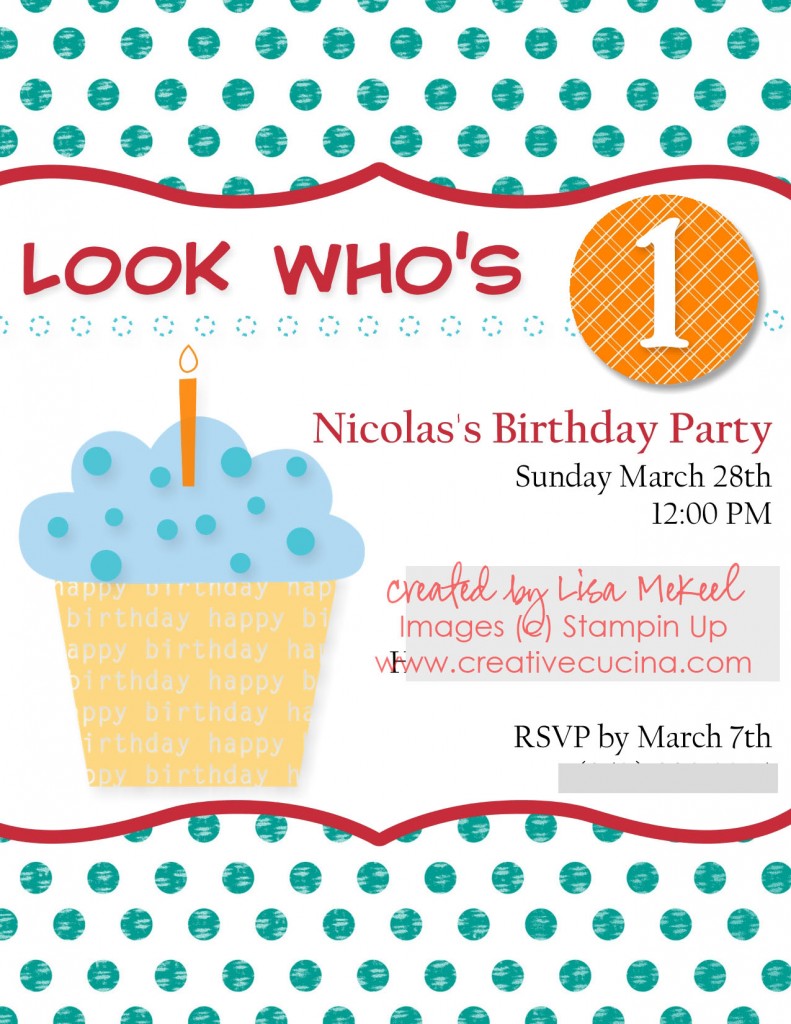 Version 4: MDS created using My Sweet Pea Digital Kit, Curly label punch, circle punch, big bold birthday.