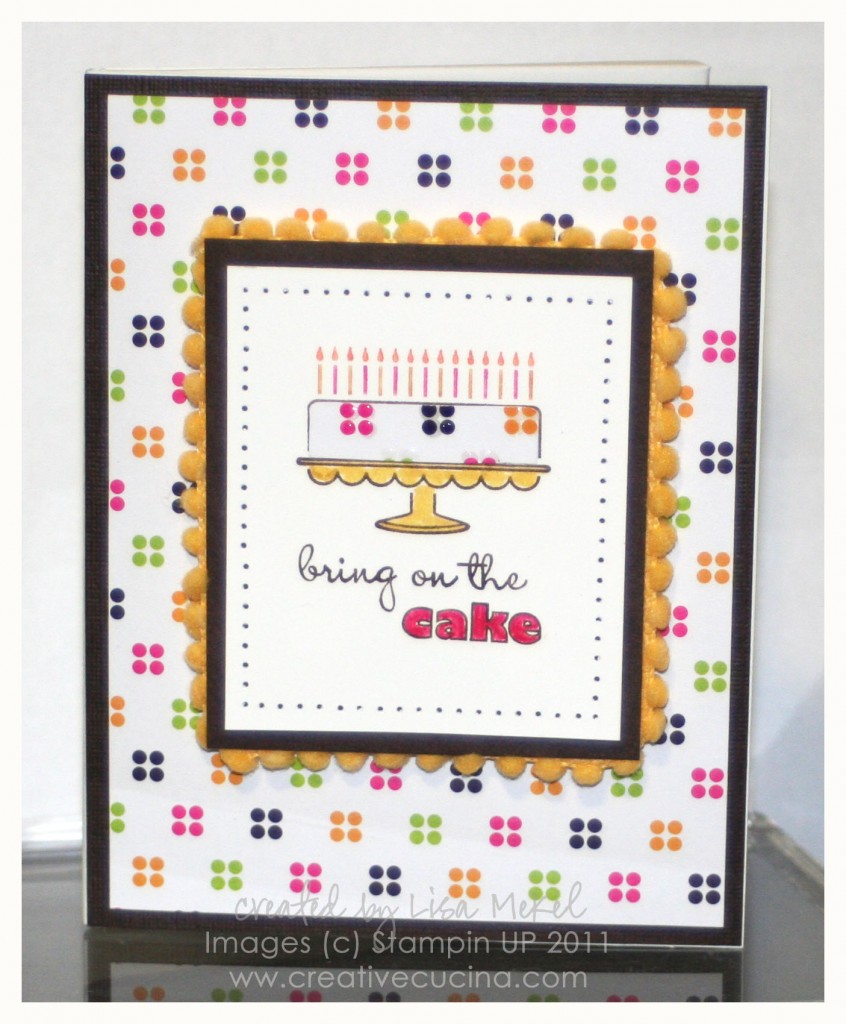 I made this card for my Grandmother's 78th birthday. I know it's not very grandma-ish but I think she'll like it because there's a surprise inside!
This card is a Recordable Stampin' Sound Card. As the name implies, you can record your voice, music, a song, or any type of greeting. Some things to note about this product:
■ Card measures 4-1/4" x 5-1/2"
■ Fits into our Padded Envelopes
■ White
■ Cover with Designer Series Paper or Card Stock and embellish
■ Record a message up to 10 seconds
■ Includes play, record, and lock features to ensure message is set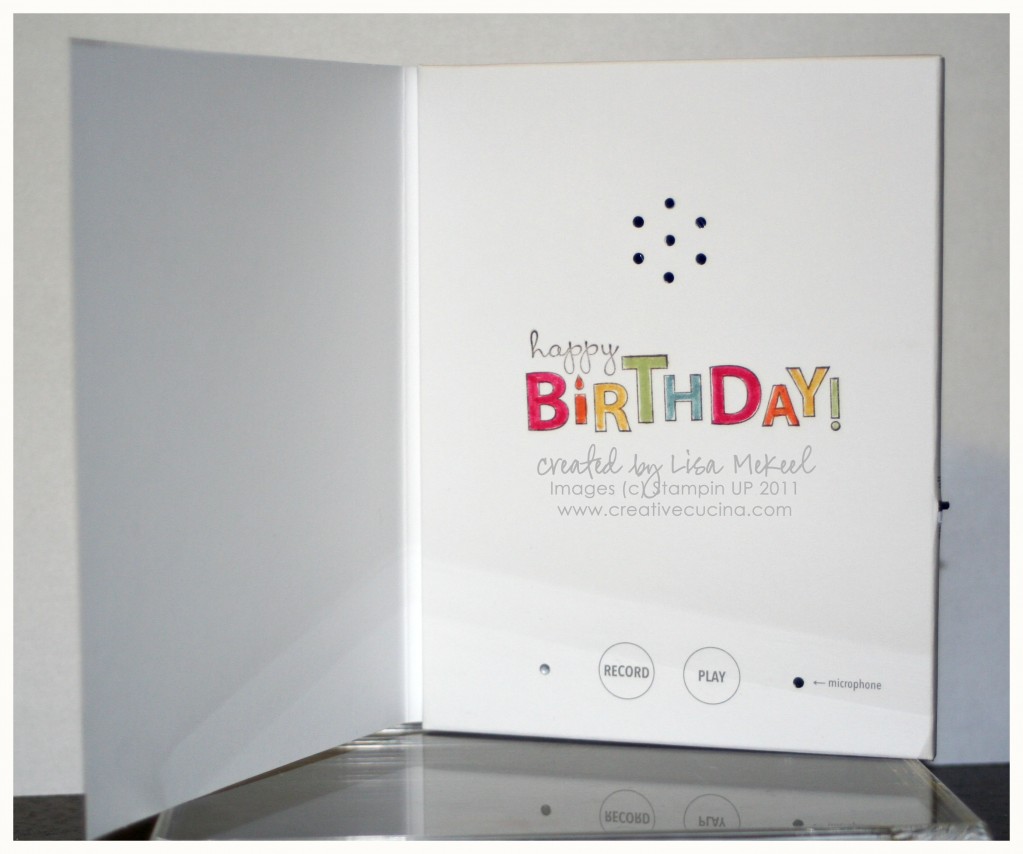 Here is the inside of the card. I stamped "Happy Birthday" from Bring on the Cake and colored it in with different color Markers. My daughter recorded the message.
To record your message, (1) simply flip the black switch on the side of the card to "on", (2) press and hold "record", (3) record your greeting (up to 10 seconds long), (4) let go of the record button, (5) then set the black switch to "off" to lock your message.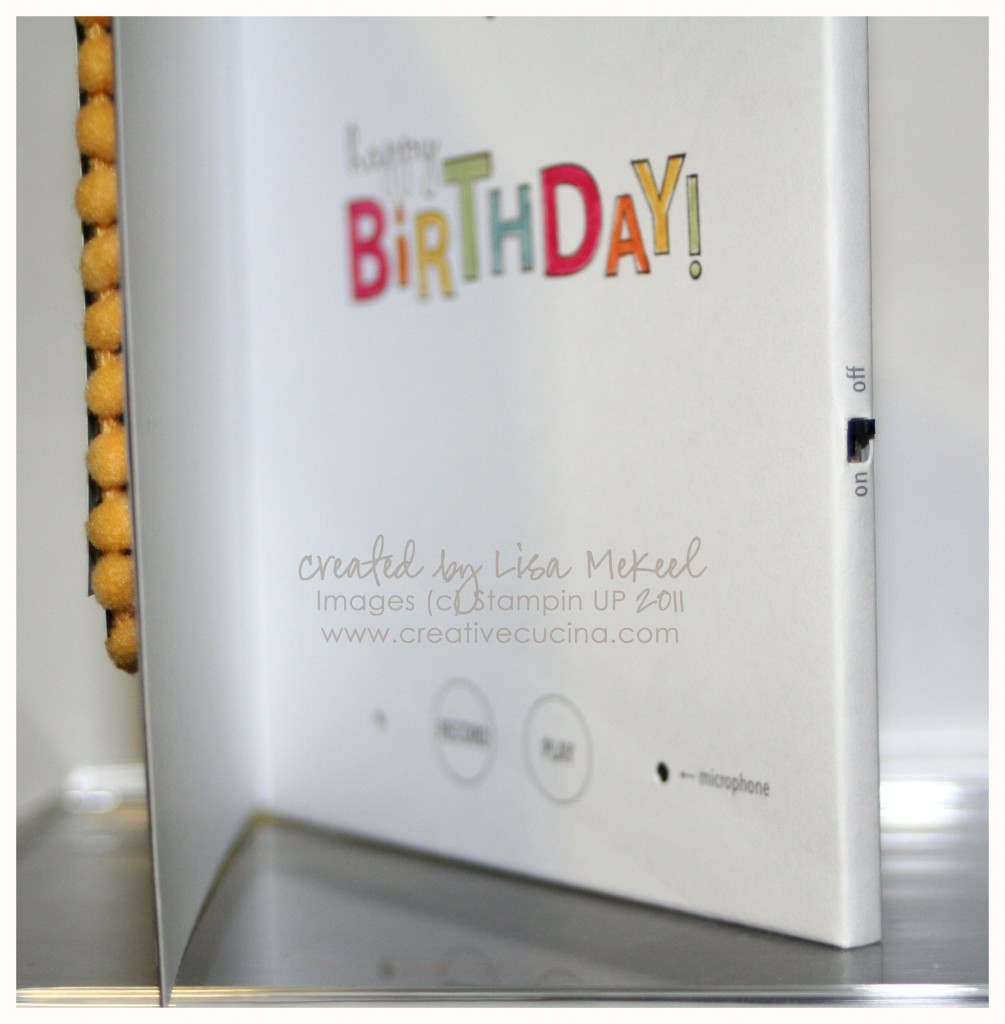 The supplies used are the same as the card I posted yesterday. I covered the front with Early Espresso card stock and patterned paper from American Crafts.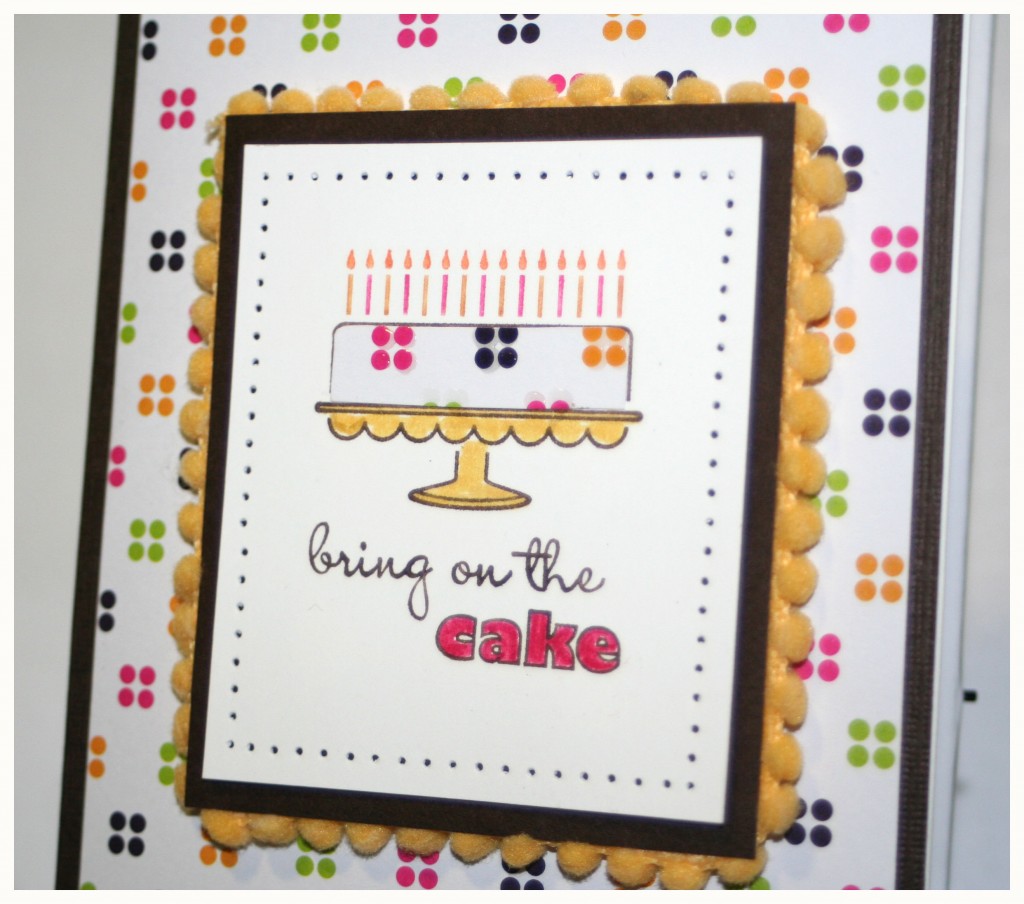 The cake is stamped with Early Espresso ink, the candles colored direct to stamp with various color Markers, and paper pieced using the AC Patterned Paper.
I used the paper piercer around the border of the Whisper White layer, matted with Early Espresso card stock. Then, I attached Daffodil Delight Pom Pom Trim all around the card stock with Tombow Mono Multi Glue. A double layer of Stampin Dimensionals attaches it to the card base.
To give the cake a little more dimension, I used Crystal Effects to highlight the dots on the patterned paper.