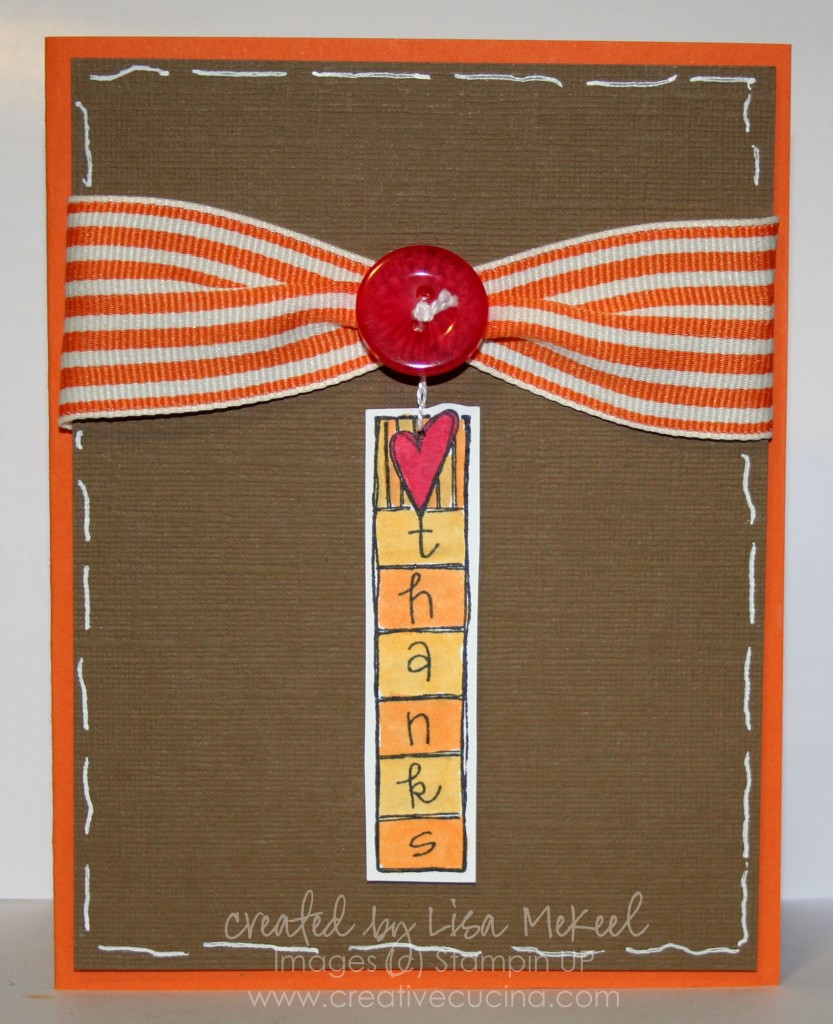 This is a non-SU stamp that I bought years ago called Hearted Thanks. The label on the stamp is colored exactly like this, which inspired my colors for the rest of the card. I used Copic Markers to color in the stamped image, then cut it out.
The card base is Pumpkin Pie, layered with Soft Suede textured card stock. I used the Signo White Gel Pen to make some squiggles along the sides.
Across the front, I used 1 1/4″ Striped Pumpkin Pie Grosgrain Ribbon and tied it in the center with white string. Then, I looped the string through the Designer Buttons-Brights Collection and tied a double knot. A mini glue dot behind the ribbon and one behind the button keeps everything tight.
Finally, I took the white string and looped it through a hole I punched in the stamped image (the paper piercer makes a nice hole for this size string). I tied the ends around the button and cut off any excess. Two stampin dimensionals behind the stamped image keep it in place, but you could also leave it hanging freely.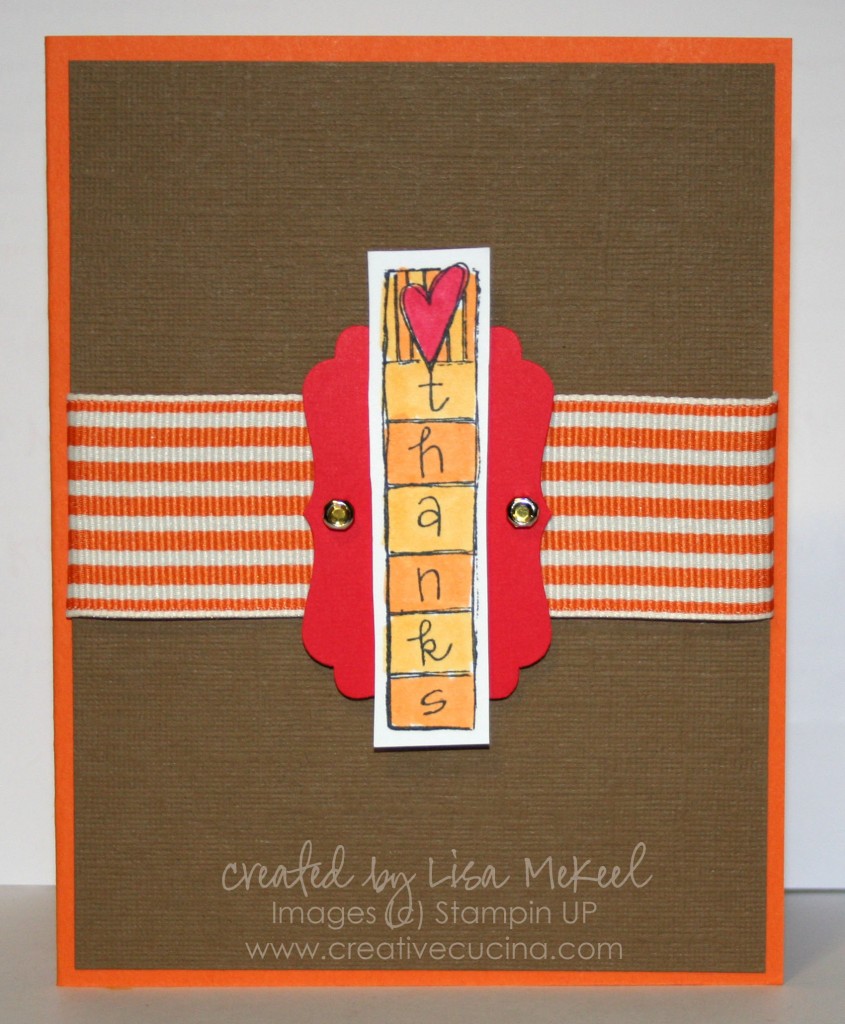 Another version I did uses the Decorative Label Punch. I layered the stamped image onto Poppy Parade card stock punched out with the Decorative Label Punch. Then, I added two Rhinestone Brads to the sides.
1 1/4″ Pumpkin Pie Striped Grosgrain Ribbon was wrapped around the soft suede card stock and I attached the label to the ribbon with glue dots.