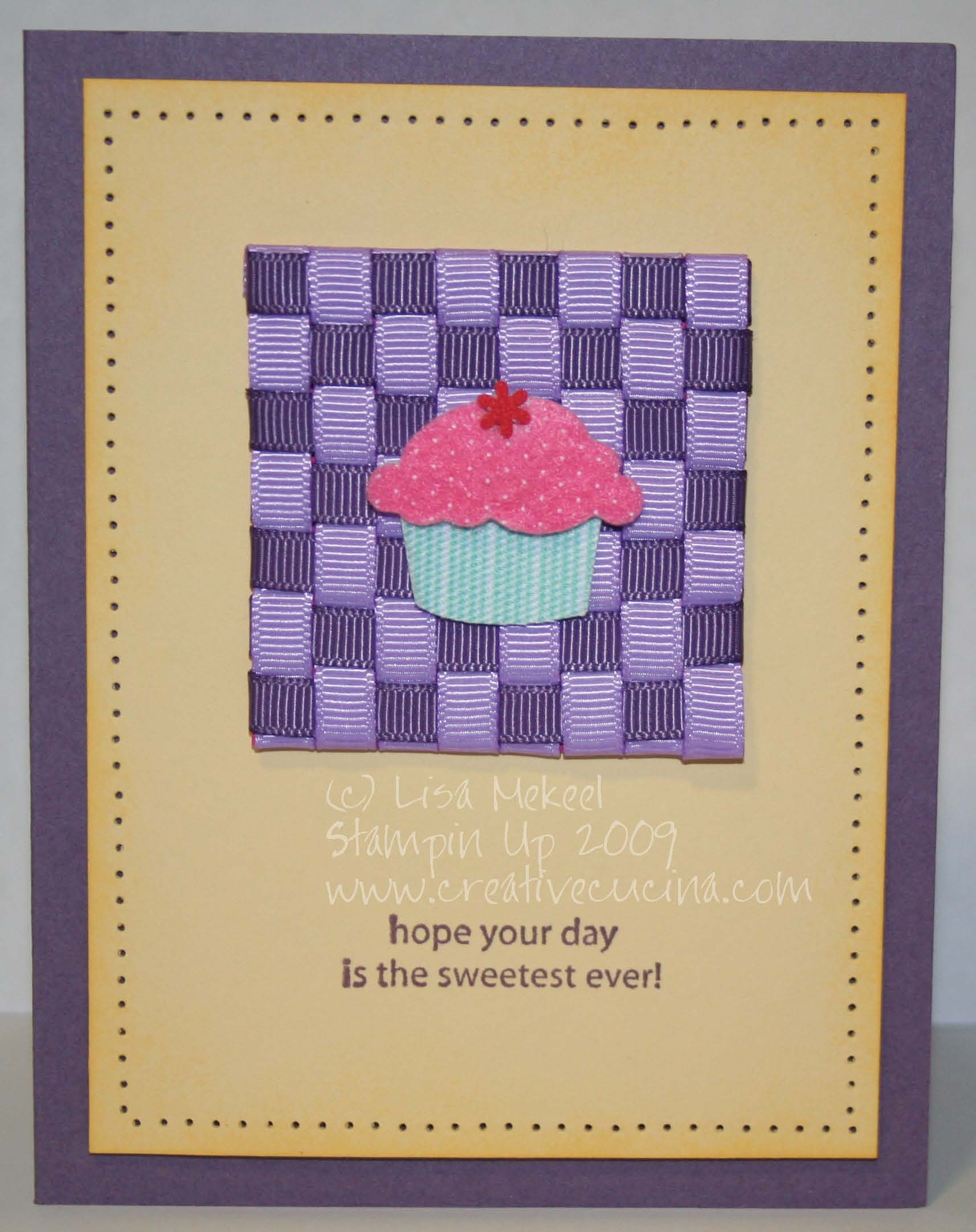 It's my little cupcake's 3rd birthday soon, and this is the card I made for her. Card base is Perfect Plum with a layer of Barely Banana. I sponged the edges with Barely Banana ink and paper pierced all the way around the edes as well.
In the center, I used the ribbon weaving technique to add a pop of color. Ribbon is Perfect Plum 1/4″ Grograin and Orchid Opulence 1/4″ Grosgrain.
Directions
Measure piece of card stock by ribbon widths and cut to size. This is the base that you'll weave the ribbon around.
Cut ribbon lengths so that they're a little bit longer than your base.
Adhere one end of each ribbon to the back of the base according to the direction it will lay, vertical or horizontal.
Begin weaving, using SNAIL to hold ribbon in place as you weave.
Finish by securing the other end of the ribbon to the back side of your base using Sticky Strip.
Try it with strips of DSP as well!
The cupcake felt sticker is from Martha Stewart and sentiment is from Crazy for Cupcakes.