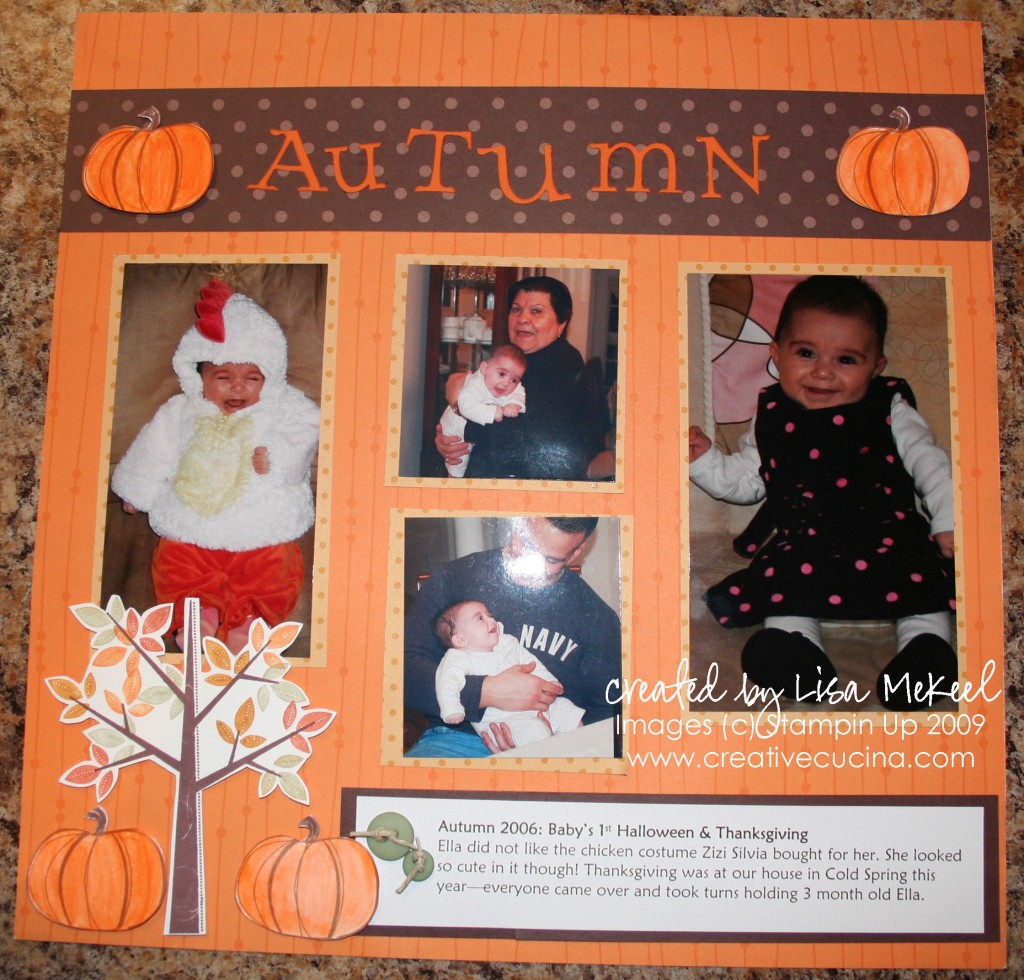 I think I made this page last year but never uploaded it. My daughter was only 2 months old on her first Halloween so we didn't go trick or treating. She really wasn't a fan of her chicken costume either! Since that season was very low key around our house, I decided to lump together Halloween and Thanksgiving, making one scrapbook page for both holidays.
The background is the retired Halloween DSP in pumpkin pie with some striping. I used the tree from Season of Friendship, stamped in chocolate chip with different color leaves, and trimmed it out. The pumpkins are from Year After Year, watercolored with pumpkin pie ink and trimmed out as well.
Across the top of the page, I used a strip of chocolate chip DSP and the letters were made using the Cuttlebug Alphabet (I don't remember the name). At the bottom, I printed my journaling from the computer, matting it on chocolate chip card stock, and adding some Soft Subtles Buttons tied with Hemp Twine in the corner for embellishment.