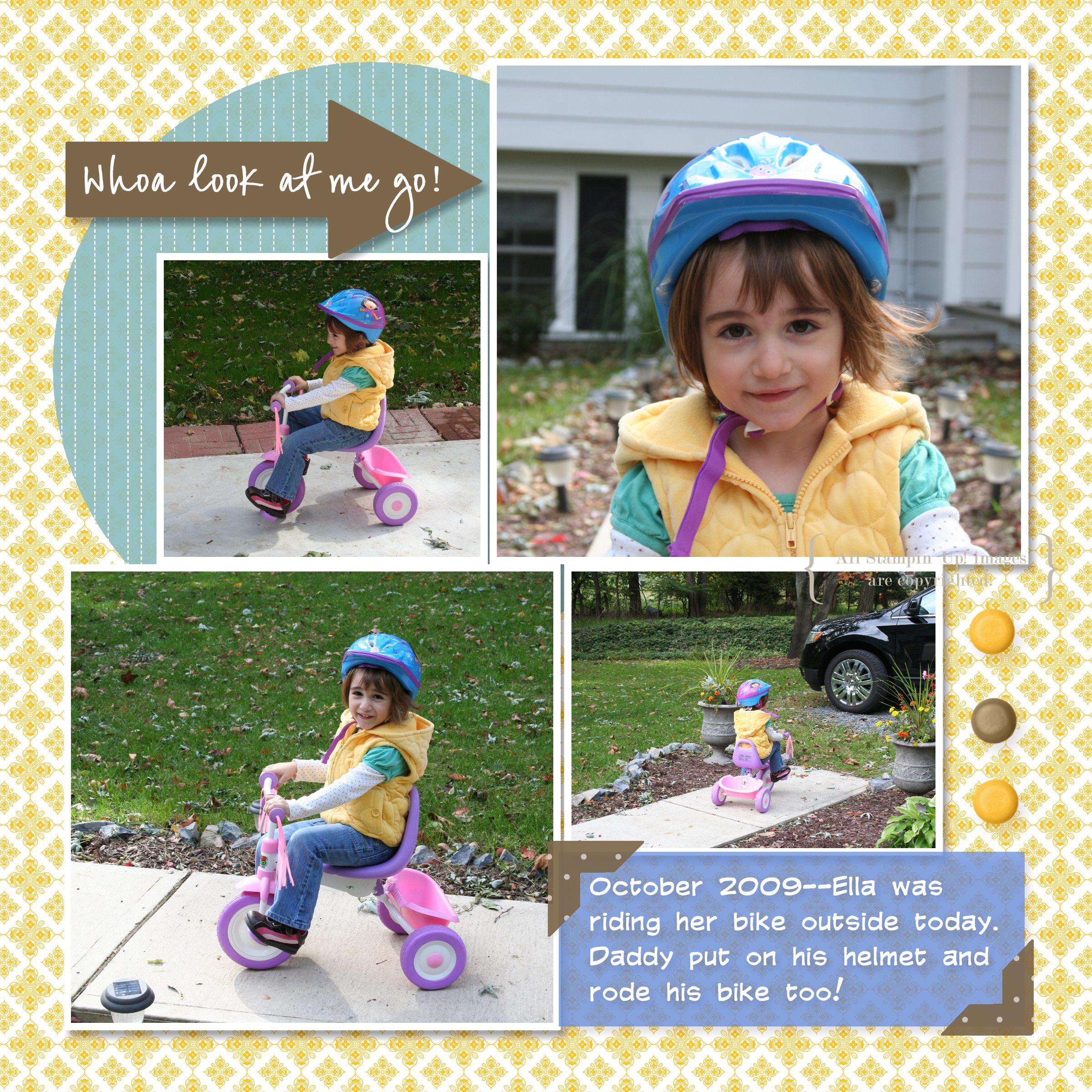 Page 1 of the layout. I used MDS to make the page, starting out with a 12×12 blank layout. I then chose one of the photo layouts and began customizing my accessories. The background is Textile DSP in Crushed Curry. The other colors are Bordering Blue and Soft Suede.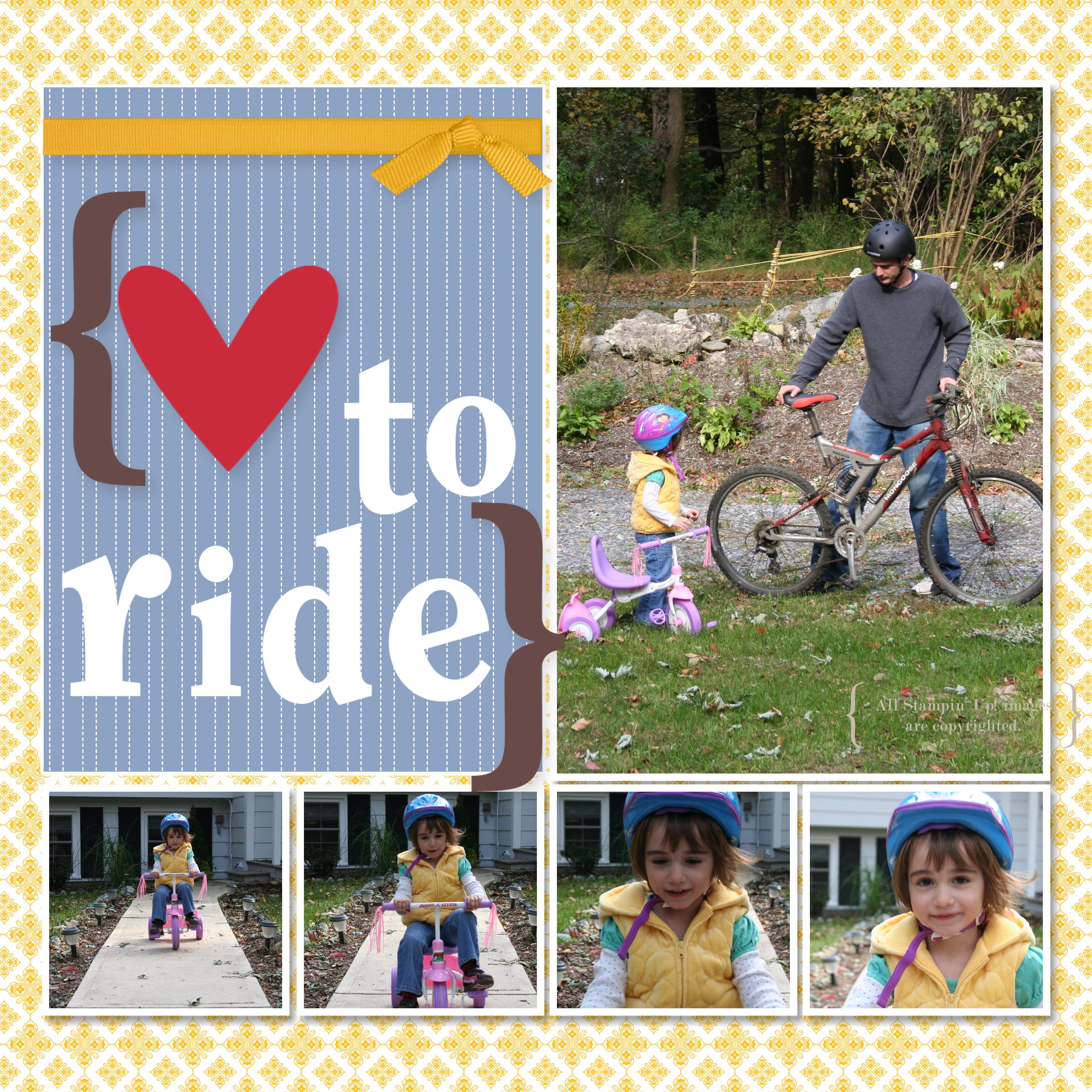 For Page 2 of the Layout, I also chose a photo layout and then customized the rest. The letters and brackets are from Summer Home Kit, the heart is from Hoppy Memories, and I added a Crushed Curry ribbon.
The photos were taken today, and in less than 30 minutes I had these pages done. Now I just have to print them.