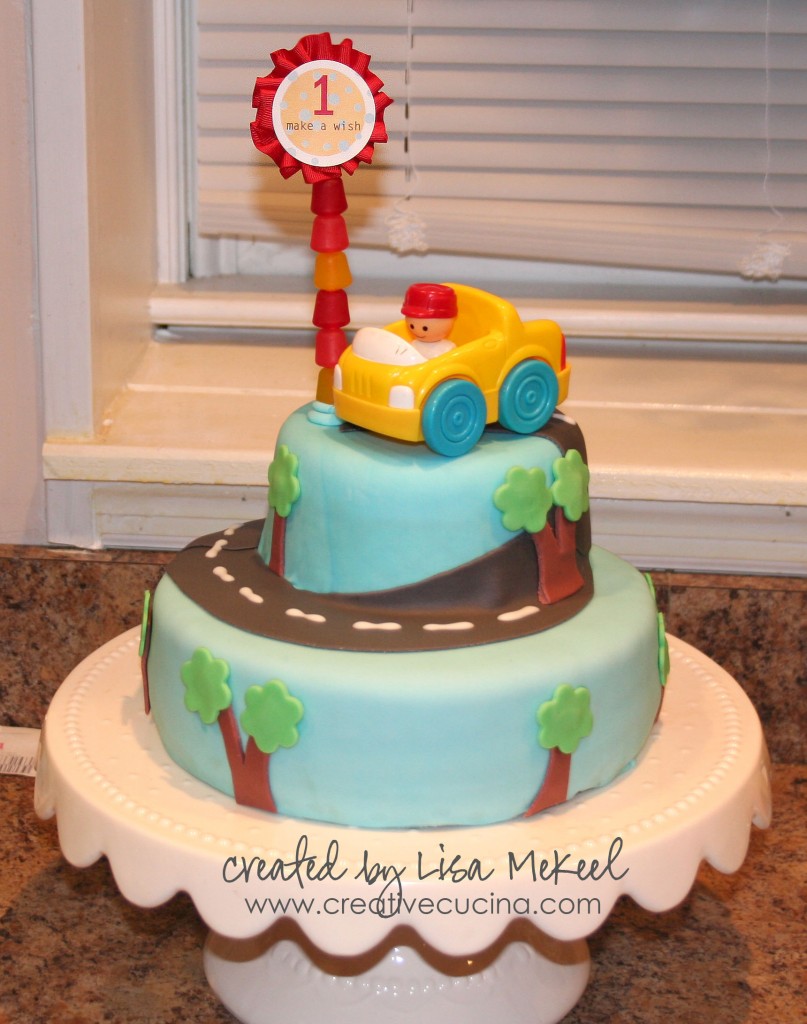 This is my first attempt at fondant so please don't be too harsh! I am happy with the way it looks, even though I know there are mistakes and seams and uneven edges all over. The idea for the cake came from this picture.
Since this was a practice run, to get familiar with the fondant, I didn't make it very detailed. In fact, it's going to have another 12″ layer of cake on the bottom, making it 3 tiers. Plus, I'm going to add clouds, more road around the bottom layer, and pipe green "grass" along all the flat surfaces.
The truck at the top is cute but it might be too large in scale for the cake. Here is a smaller car (don't mind the freakish clowns driving). My daughter doesn't have many toy cars so I was scraping the bottom of the toy bin for these!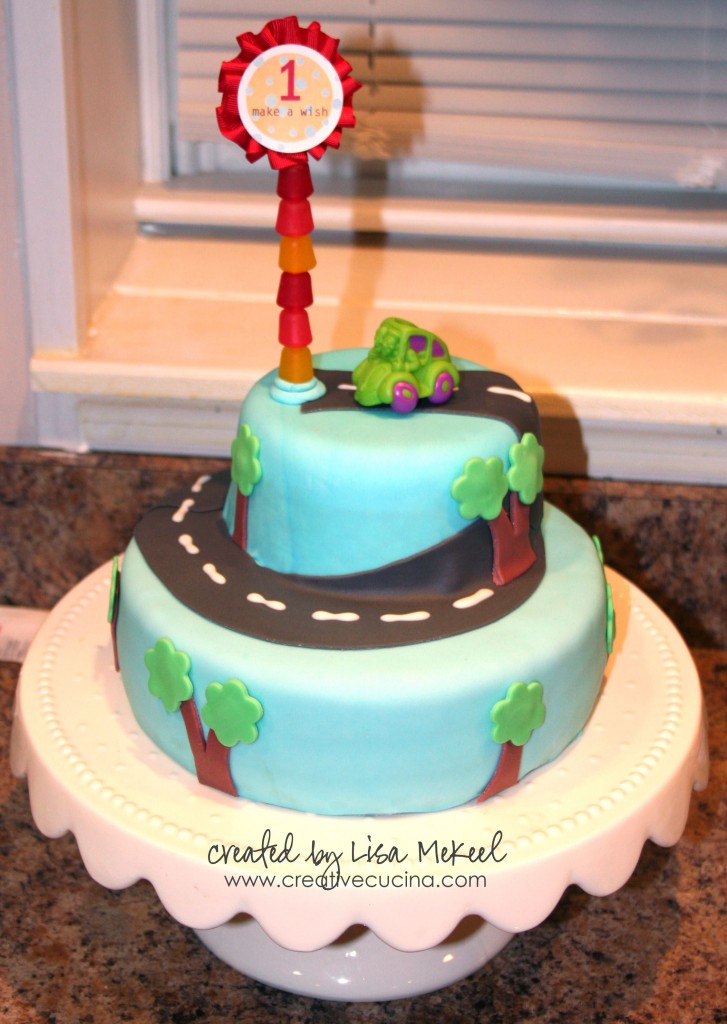 The topper was made using a wooden skewer and Dots candies. I made the little medallion on top using My Digital Studio, printed on white paper, punching it out with a 1 3/4″ Circle Punch. Then, I adhered it to another piece of card stock (also punched with the 1 3/4″ Circle) to make it stronger. I used Sticky Tape all over the back of the circle and then gathered Real Red 5/8″ Grosgrain Ribbon along the edges, sticking it to the Sticky Tape. To finish it off, I glued another circle of card stock on the back with Sticky Tape again.