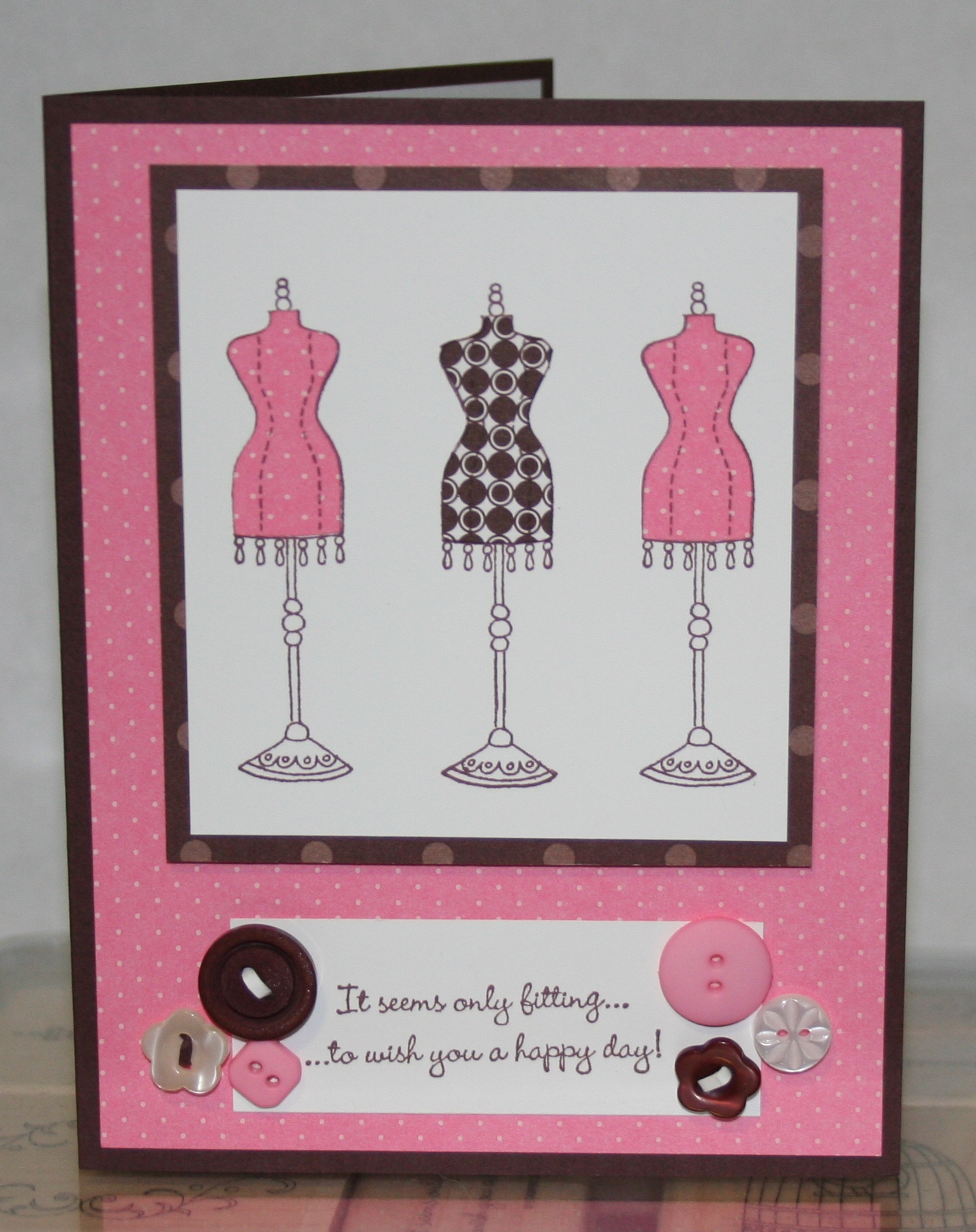 I'm going to have to apologize in advance for posting so many cards using this Chic Boutique set. It's just so pretty and I can't get enough of the dress form stamp. Fortunately for everyone, I'm getting a few new sets this coming week, so I may be able to pry myself away from Chic Boutique for a couple of days at least!
This card is made from a Chocolate Chip 5 1/2″ x 8 1/2″ base, folded in half with a layer of Sweet Always DSP on top. I stamped the dress form onto Whisper White card stock three times in Chocolate Chip ink. Then, I stamped the image again three times onto Sweet Always DSP and Chocolate Chip DSP using Chocolate Chip ink. Next, I paper pieced the dresses onto the Whisper White, which means I cut them out from the DSP, carefully following the image line, and glued them to their corresponding place on the stamped image layer. Behind the Whisper White is a square of polka dotted Chocolate Chip DSP (all the DSP here was taken from my scrap drawer).
I have such a hard time using the buttons from Button Latte! I think it's because I like them so much I want to hoard them. They really belonged on this card, especially due to the subject matter, so I played and played with them, finally convincing myself to glue them on–AND I used several of them at once! Some were "threaded" with thin strips of card stock and attached to the card with glue dots.
Finally, the sentiment is from Chic Boutique as well, stamped in Chocolate Chip ink.