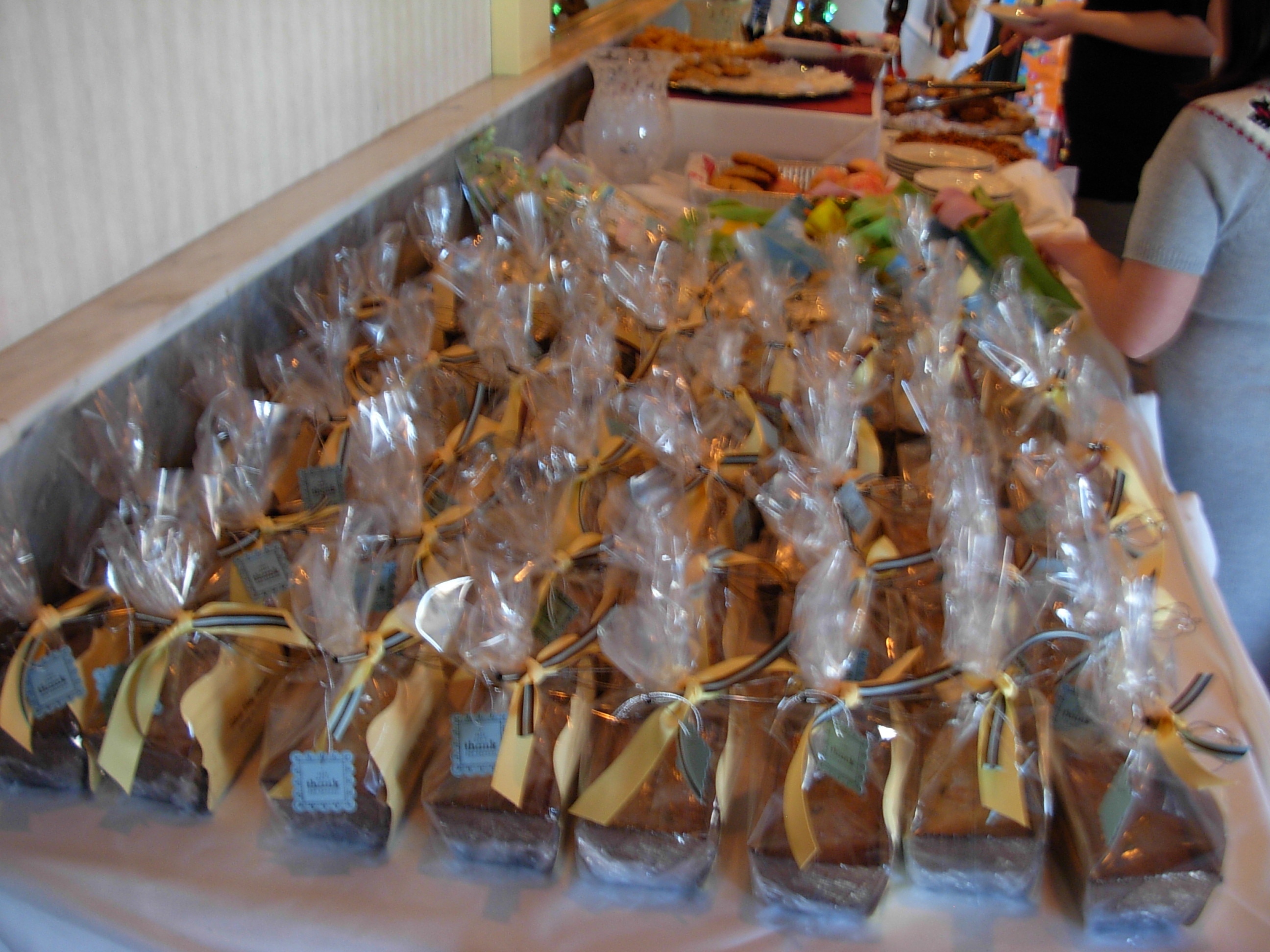 I made mini banana bread loaves as favors for my sister's baby shower a couple weeks ago. The recipe was very easy and very tasty–I highly recommend it! (See below). I'll have more detailed pictures of the favors posted soon.
Ingredients
1 stick butter, softened
1 cup sugar
2 large eggs
1 1/2 cup flour
1 tsp baking soda
1 tsp salt
1 cup mashed overripe bananas
1/2 cup sour cream
1 tsp vanilla extract
1/2 cup chopped walnuts
1/2 cup mini chocolate chips
Directions
Preheat oven to 350 degrees. Butter 9″x5″ loaf pan or 5 mini loaf pans. Cream butter and sugar until fluffy. Beat in eggs to combine.
Whisk together flour, baking soda, and salt. Add to the butter mixture, and combine. Add mashed bananas, sour cream, and vanilla; mix. Stir in nuts and chocolate chips. Pour into prepared pan.
Bake until tester inserted in center comes out clean, about 1 hour 10 minutes for loaf pan, 35-40 minutes for mini loaves. Let rest in pan for 10 minutes, then turn out onto rack to cool.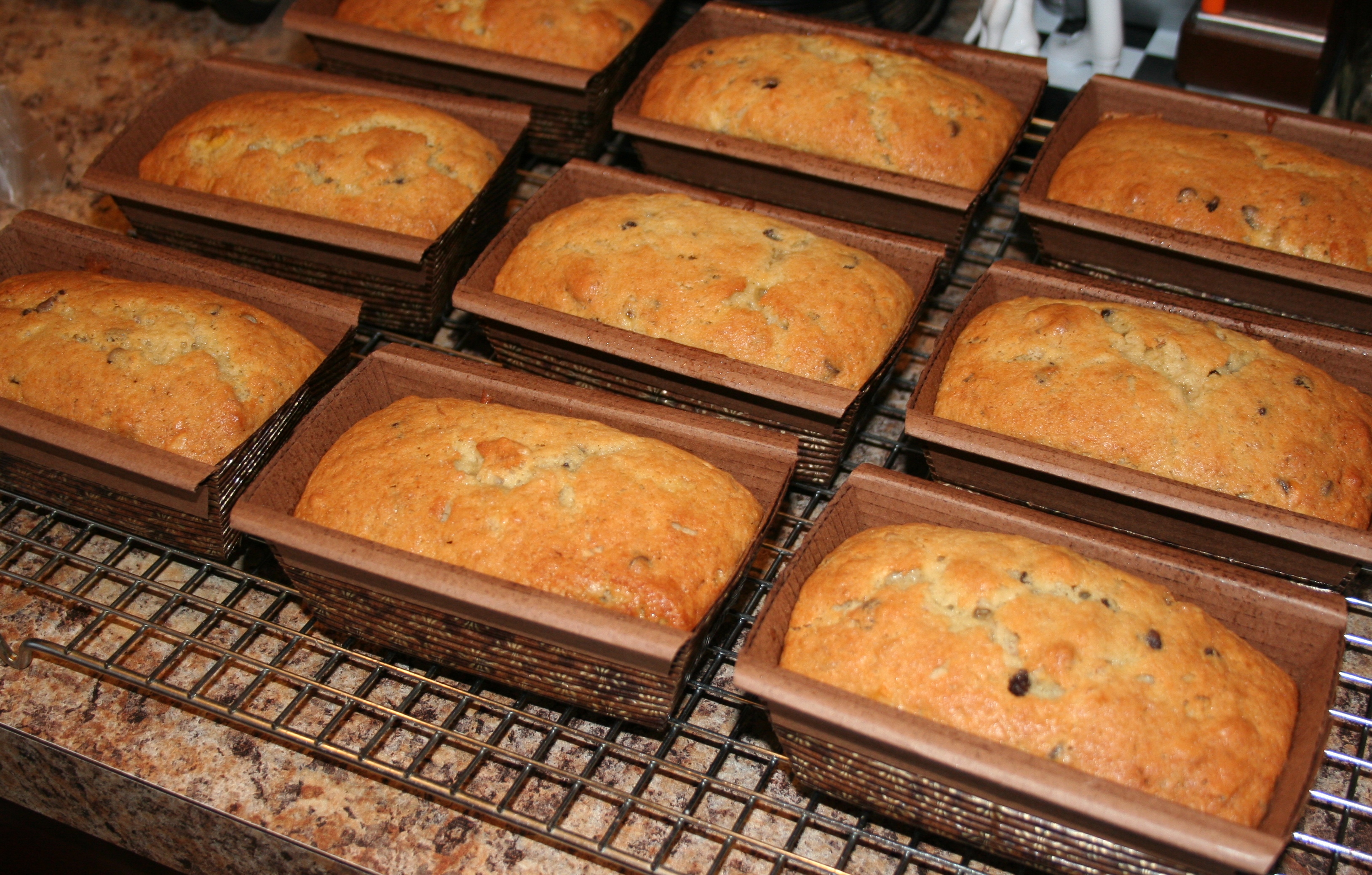 The paper mini loaf pans were from www.target.com, see them here.
I needed 57 favors for the shower, it took me about 9 batches to get there. I made double batches each time, baking them 2 trays at a time. All told, it took about 3 hours to bake all the mini loaves! That does not include wrapping and decorating them. My kitchen was a disaster for a while there!