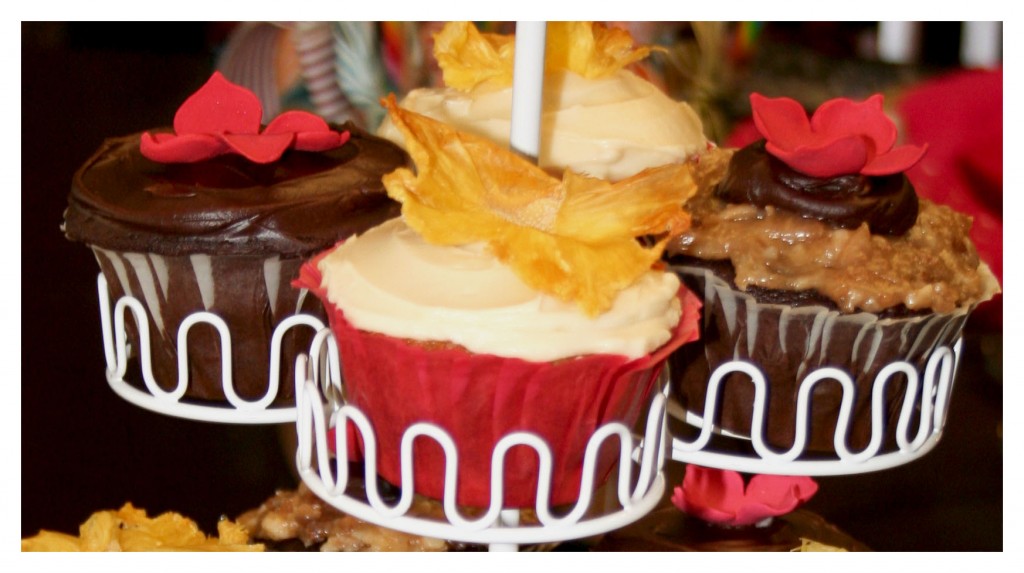 These were the cupcakes I made for my daughter's luau themed birthday party a few weeks ago.
Since it was a luau, I tried to stick with Hawaiian flavors and ingredients, hence the coconut, macadamias, and pineapple.
From left to right,
Chocolate Cupcake with Chocolate Ganache Frosting and Fondant Flower;
Hummingbird Cupcake with Cream Cheese Icing and Pineapple Flower (adapted from Martha Stewart); and
Chocolate Samoa Cupcake with Coconut Pecan Frosting and Fondant Flower (adapted from this recipe)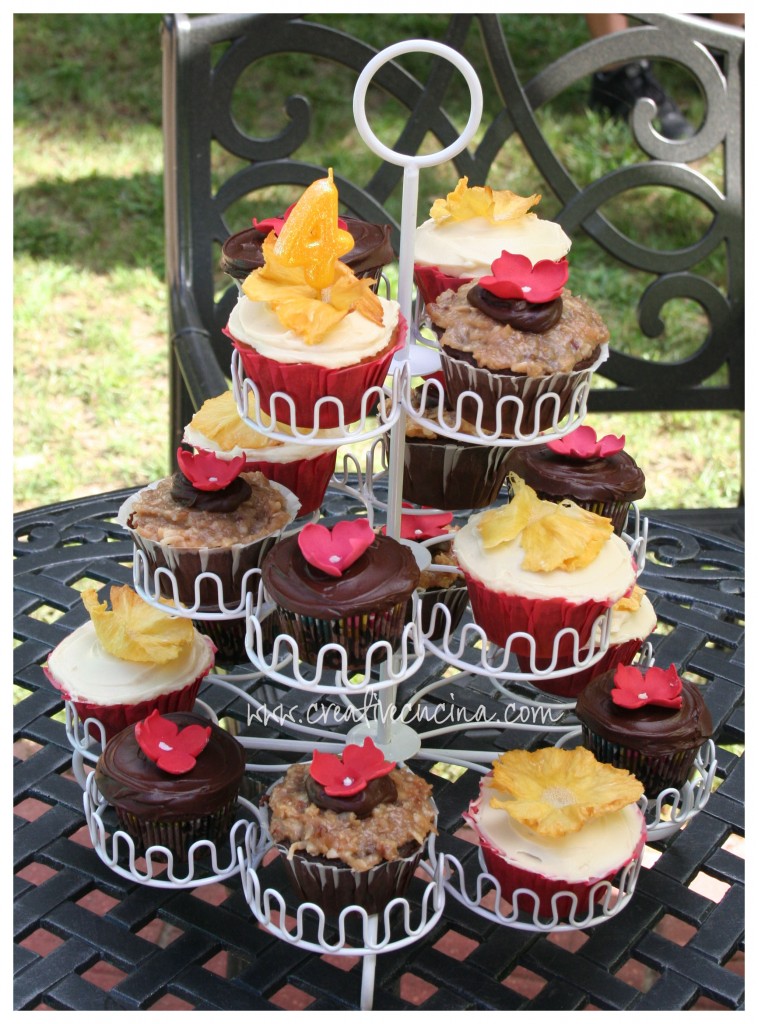 Here they were just before we sang happy birthday. Cupcake stand is from Target. Ruffled Baking Cups are from Wilton.