Creating and adding a watermark to your images posted online can be a source of frustration for many, myself included. Photoshop is one way to go, but I'm not fluent in it, and not everyone has the program available to them.
Recently, I came across an easy way to add a customized watermark to my images using Adobe Acrobat (see here for free download information).
Click on any of the images below to enlarge.
Step 1: Open your image file with Adobe Acrobat. Right click on the image file and choose "Open With" Adobe Acrobat.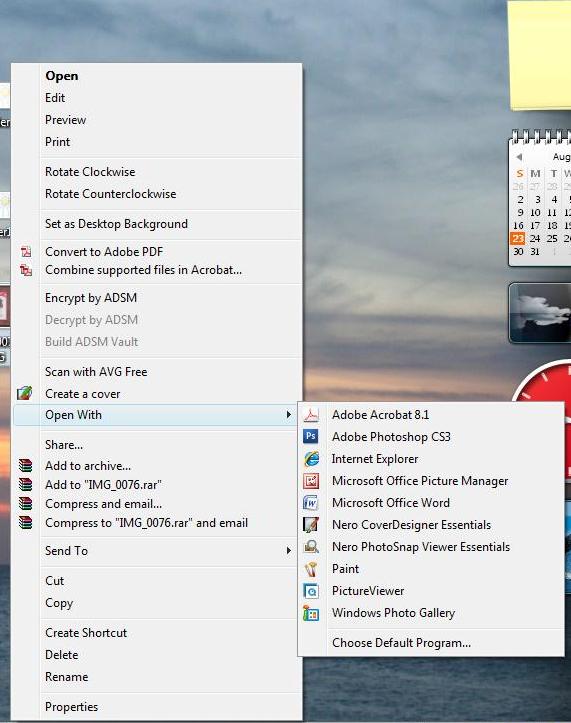 Step 2: Select "Document" from the menu bar and drop down menu will appear. Select "Watermark" and then click on "Add".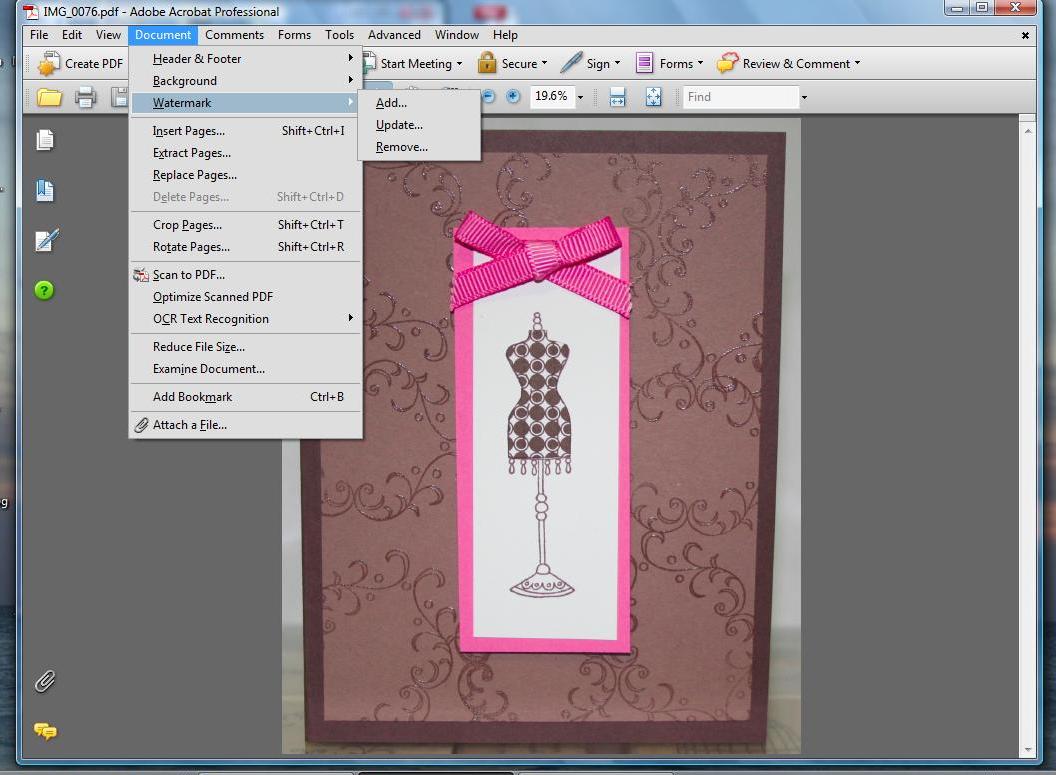 Step 3: "Add Watermark" window will appear. In the text box, enter your name and copyright information. (See red circled area below).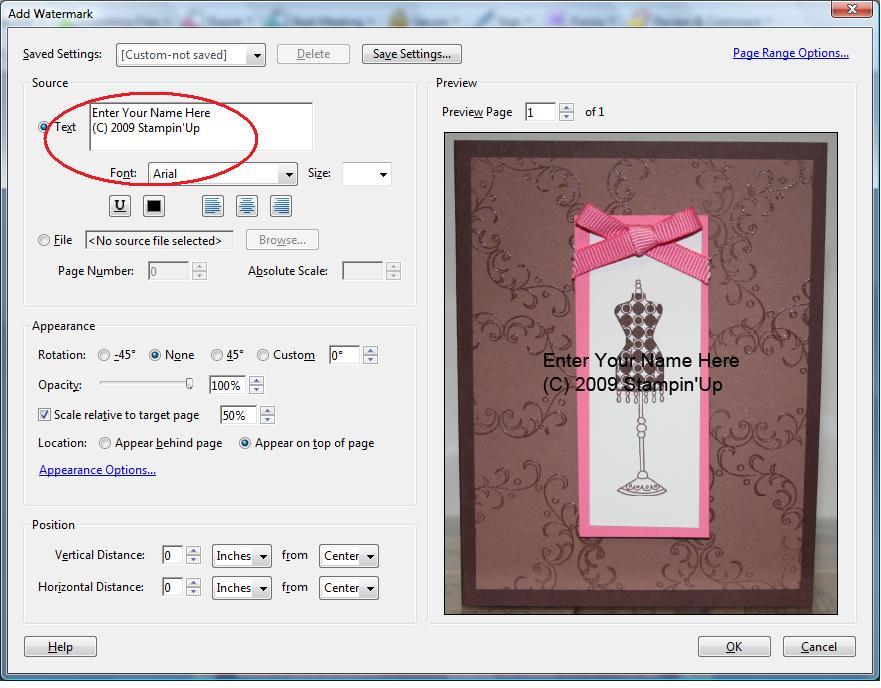 Step 4: Customize Watermark font, size, color, opacity, and location. After (1) entering your name and copyright information in the Text box, (2) Select a font from the drop down menu below. I chose Jayne Print and font size 120 point. Below the font box, choose your color (I chose white).  Next, (3) adjust the opacity setting, which makes your watermark more transparent and less likely to interfere with your picture. Finally, (4) choose the position of your watermark using the Vertical and Horizontal controls located at the bottom of the Add Watermark window.
Step 5: Click OK and Save as a .JPEG file. When you're pleased with the outcome (preview is conveniently located on the screen to the right) click OK to apply the watermark. You can then save the file as a .JPEG by clicking "File/Save As". At the bottom of the "Save As" screen select "Save as Type" and choose .JPEG from the menu. Click Save.
That's it. You can save your watermark information for next time by selecting "Save Settings" at the top of your "Add Watermark" screen.