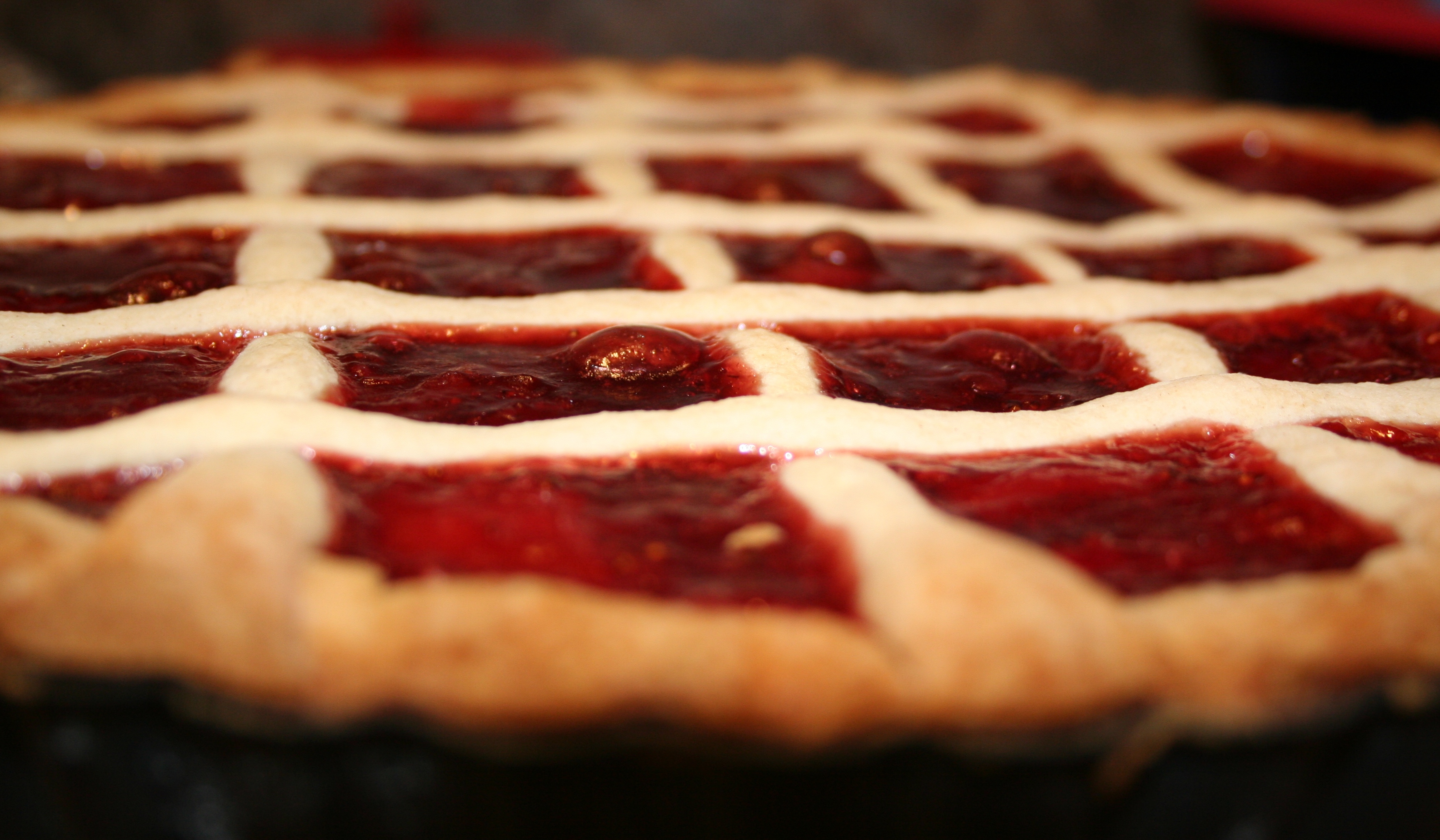 Crostata brings back fond childhood memories for me. It's a dessert my grandmother used to make, sometimes for special occasions and sometimes for no reason at all. Usually, she made it using grape jelly, most likely because that is what was readily available at our house when she came to visit. She has made it with Apricot jam, Orange Marmalade, Strawberry jam, and her homemade Peach Preserves.
I've seen recipes for Crostata which look like a very rustic, open fruit tart–chunks of cooked fruit or preserves in the center and pie crust folded up around the edges (see here). My grandmother always made it with a lattice top, so that's the way I prefer it.
This is the recipe I used, which is close to my grandmother's description. She doesn't measure ingredients and couldn't give me amounts, as she makes her Crostata by eye.
Ingredients:
Dough/"Pasta Frolla"
2 1/2 cups all-purpose flour
1/2 cup sugar
1/2 teaspoon salt
1/2 teaspoon baking powder
1 1/2 sticks of butter, cold and cubed
2 eggs, slightly beaten
1 teaspoon vanilla
1 teaspoon lemon zest
Filling
1-12oz. jar of your favorite preserves or homemade variety (I made my own Strawberry preserves)
In a food processor, add the flour, sugar, salt, and baking powder; pulse to blend. Add cold, cubed butter and pulse about ten times. With food processor running, and add eggs, vanilla, and lemon zest, until dough begins to come together. Turn out onto a clean surface and wrap with plastic. Refrigerate dough at least 30 minutes.
Grease 11″ removable bottom tart pan with non-stick spray. You could also use a springform pan.
Preheat oven to 350° F.
Cut off 1/4 of the dough and set aside. Press the remainder of the dough evenly into the bottom and up the sides of the tart pan. Don't make the depression too deep. Flour hands lightly if dough is too sticky to work with.
Fill tart shell with fruit preserves (if homemade, make sure it is completely cool). Using the dough that was set aside earlier, cut it into logs and roll long strips for lattice top. Press down to seal edges and remove any dough hanging off sides of pan. (See photo below)
Place tart on a cookie sheet and bake for 50 minutes to 1 hour, or until lightly golden; let cool. Garnish with powdered sugar before serving if desired.
Before Baking: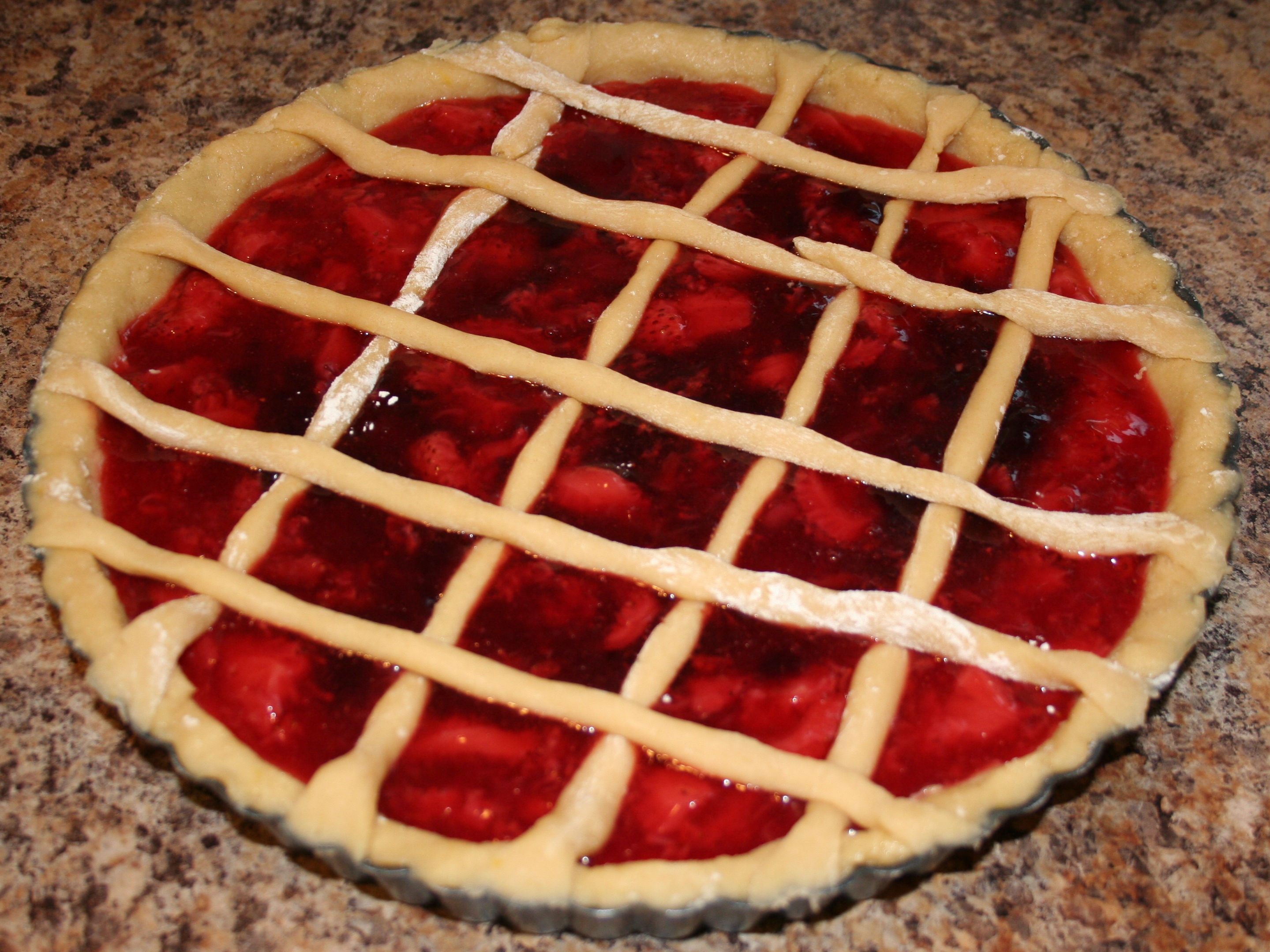 After Baking: